This hearty beef and noodles dinner features tender chunks of sirloin steak smothered in a luxurious brown gravy and placed on top a bed of egg noodles.
This week I have been thinking about the delicious steak chili I recently prepared, as well as the creamy chicken noodle soup recipe I published last week. This got me craving a hearty beef noodle soup, which I eagerly started working on for my next recipe… until I remember I already published a beef noodle soup recipe two years ago. Doh!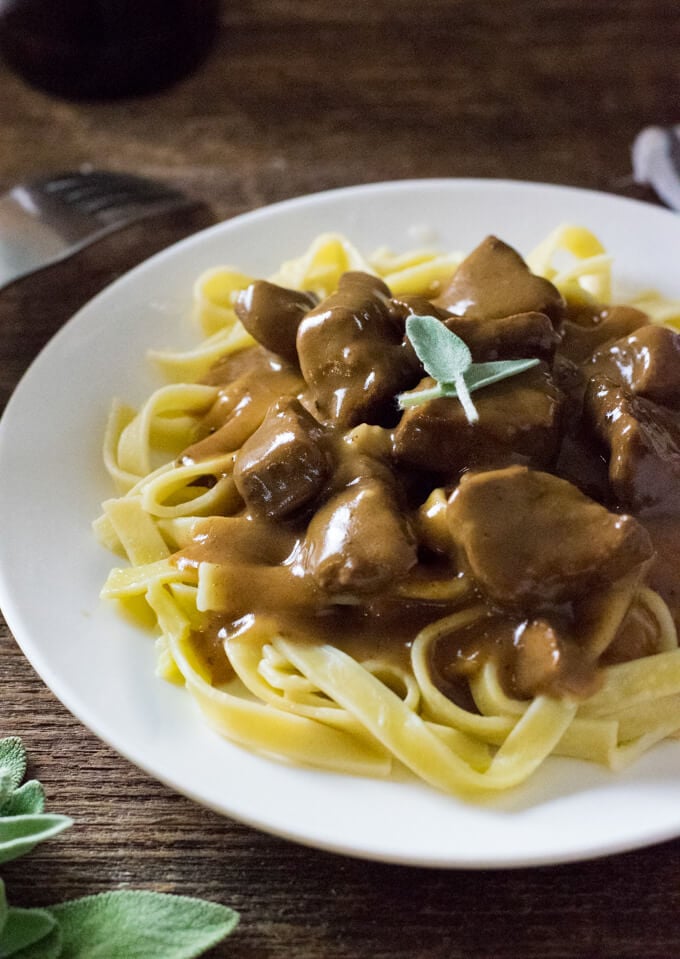 Well, I was still craving beef and noodles regardless so I decided to take a spin off beef stroganoff and craft this beef and noodles dinner featuring a hearty beef gravy slathered over a bed of egg noodles.
…