This mouthwateringly juicy Caribbean Pork Burger is infused with bold jerk seasonings and topped with thick slices of grilled pineapple.
If I were a pirate, I would probably steer my ship towards whichever port served up the juiciest Caribbean pork burger. Perhaps, if I were an entrepreneur in the 18th century, I would even open the first drive-through that could accommodate Frigates just to serve up these glorious burgers to happy pirates. I suspect they get fairly hungry with all that plundering and whatnot.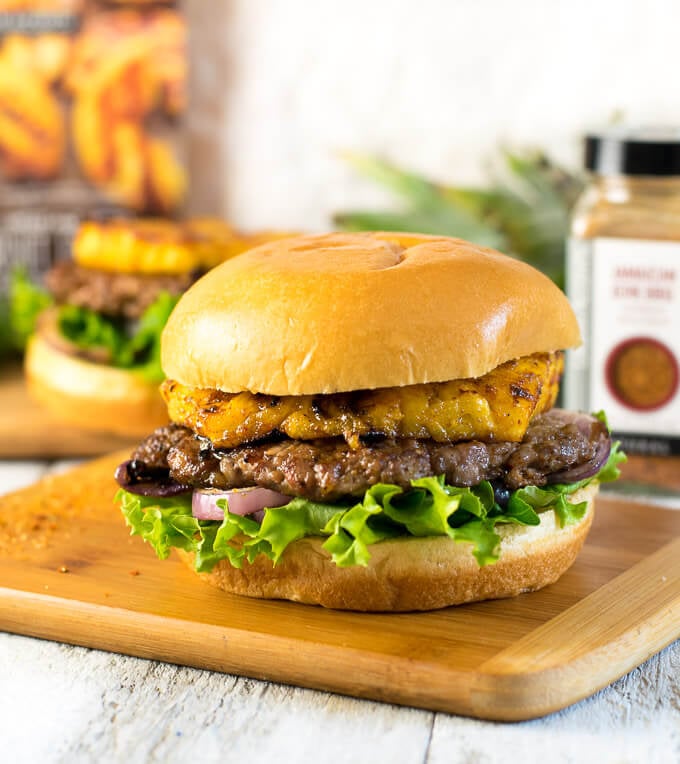 Plus, it would just be cool to have a treasure chest as a cashbox for all my booty. At the end of each day, I would simply bury it in the sand, and mark the spot with an X so I knew where to dig it up next time I open the restaurant. Though, I suppose I should make sure each of my shift managers has a treasure map to find it. Oh, what a fine adventure it would be!
…