How to make paprika seasoning fresh at home using peppers from your garden, or dried peppers from the store, with more intense flavor than any jarred spice.
Paprika is a popular seasoning that has gained worldwide acceptance in a wide variety of dishes. Commonly associated with Hungary, it actually originated in North American and Mexico, and did not take off in Hungary until the 1800s, becoming known for seasoning Goulash, their national dish.
What pepper is used to make paprika?
Paprika seasoning is made from ground paprika peppers. There are dozens of varieties of paprika, however, the Boldog paprika pepper is a popular choice to make this seasoning because of its thin walls and zesty flavor (the alma pepper is another great option). Alternatively, you can feel free to make homemade paprika with any red pepper you have on hand, including bell peppers.
How to dry peppers
Your peppers need to be fully dried to make seasoning. This is to prevent spoiling and ensure it can be ground into a spice. You can purchase dried peppers at the store and skip this step, or use fresh peppers out of your garden, which will need to be dried.
Choose a warm, dry place with lots of sunlight for drying your peppers. A windowsill is a great location. It is best if they are hung, which can be done by threading a string through each pepper, but you can also lay them in a single layer on a plate and occasionally flip them instead. Depending on the humidity this process can take a month or longer.
A quicker way is to use your dehydrator. Place them in a single layer and set the dehydrator to 130 degrees. It should take around 4-12 hours depending on the peppers.
Another option is to use your oven, but that is my least favorite choice because very few ovens can maintain the low temperature needed to dry peppers properly without baking them.
Grinding Paprika
Once the peppers are dried they just need to be ground into spice. You will get the best flavor out of fresh ground peppers, so I recommend only grinding as much as you need for each meal you are preparing.
A mortar and pestle has been commonly used to grind spices for ages. It works well but requires a little effort and elbow grease. A quicker method is to use a spice grinder. I do not recommend using a coffee grinder unless you want every morning cup of coffee to be spike with paprika. Regardless of which method you choose, I recommend removing the seeds prior to grinding for a more consistent powder.
How to make Smoked Paprika
Smoking your peppers will add a wonderfully deep flavor. The pepper should be smoked prior to drying. Place the peppers in your smoker and add oak chips. You want to smoke at a low temperature to avoid cooking the peppers, such as 150 degrees. Smoke for 3 hours, then remove and finish drying in a dehydrator.
How to store paprika
I recommend only using as much ground paprika as you need for each recipe because the freshly ground seasoning has the most intense flavor. The dried peppers can simply be stored in a Ziploc storage bag in your pantry.
However, for simplicity, there is nothing wrong with grinding all of the peppers right away. The ground paprika should be stored in an air-tight container, such as a spice jar.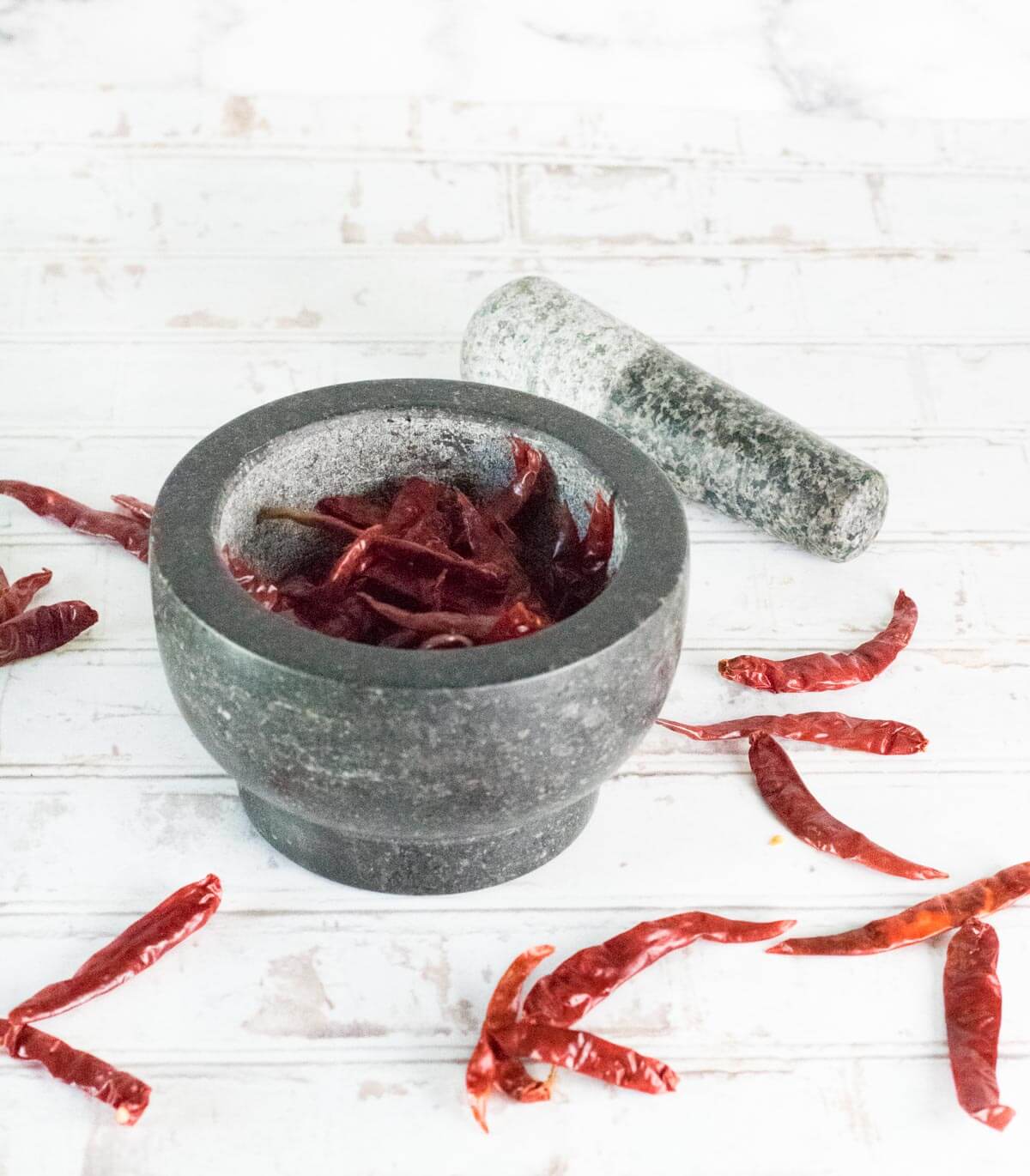 Ways to use it
You've now made the world's best tasting fresh ground seasoning, so how about making some great dishes that highlight this flavor? Here are a few great options:
How to Make Paprika
How to make paprika seasoning fresh at home with peppers from your garden, or dried peppers from the store, with more intense flavor than any jarred spice.
Print
Pin
Rate
Save
Saved
Ingredients
Boldog paprika peppers

(or alternative red paprika pepper)
Instructions
Place the peppers in your dehyrdrator and set the temperature to 130 degrees. Dehydrate until the peppers are completely dry. This can take 4-12 hours.

Remove seeds and place the peppers in a spice grinder and grind into a fine powder.

Store in an airtight spice jar.
Nutritional Information