Boldy seasoned and smothered in barbeque sauce, these BBQ chicken sloppy Joes are easy to prepare and a sure crowd pleaser.
When I was a kid I hated sloppy Joes, however, as a parent I find myself making them like they are going out of style. As far as food goes, there is likely no more stylish dish than sloppy Joes. After all, by the time your kids are done eating the saucy sandwiches, they are wearing half of it anyhow!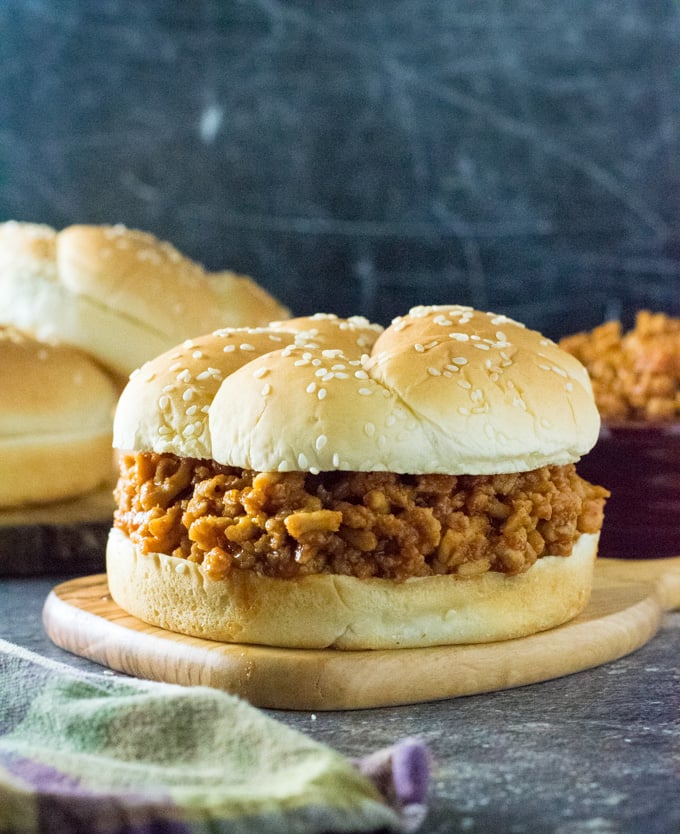 Chicken Sloppy Joes
Traditional homemade sloppy Joes are made with beef, but there is no reason why you can't make a great tasting sloppy Joe with ground chicken as well. One of the great things about chicken sloppy Joes is they are typically lower in calories because ground chicken is leaner.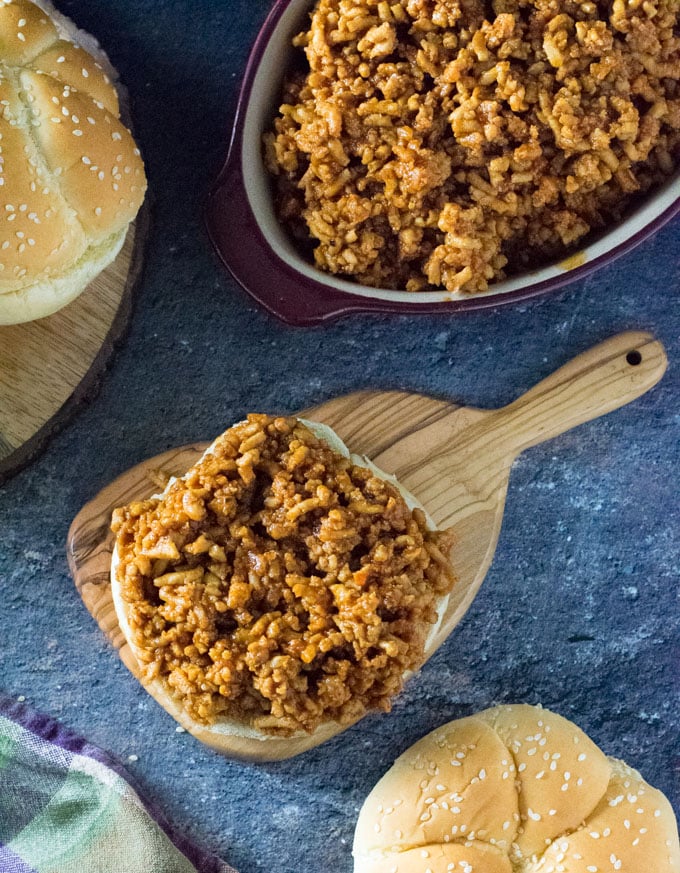 BBQ Chicken Sloppy Joes
Chicken is such a versatile meat, there are a lot of different directions you can take it. I created these BBQ chicken sloppy Joes because, first of all, barbeque always pairs well with chicken, second of all, it is easy to make, and lastly, it just tastes good.
Your favorite BBQ sauce forms the 'sauce' of these sloppy Joes while additional seasonings are added to fortify the flavor. This is similar to my incredibly flavorful BBQ chicken burgers. Frankly, in a pinch you could probably make BBQ chicken sloppy joes without the additional seasonings, the BBQ sauce alone will help it taste great, but the seasonings really add additional layers of flavor.
How to Make Chicken Sloppy Joes
I recommend using a non-stick skillet (affiliate link) to make this recipe. Ground chicken is very lean and will stick to the pan if you don't add additional fat, such as oil. Using a non-stick skillet allows the chicken to cook freely without the need for additional oil and calories.
This is a pretty straightforward dish to make. Simply cook the chicken in the skillet, while breaking apart into crumbles. You can add the seasoning as it cooks, or wait until the chicken is cooked through. Add the BBQ last, give it a stir and you are ready to serve!
Sloppy Joe Recipes
If you are looking for more tantalizing sloppy Joe recipes, I have a lot of great ones to choose from! Be sure to check these out as well.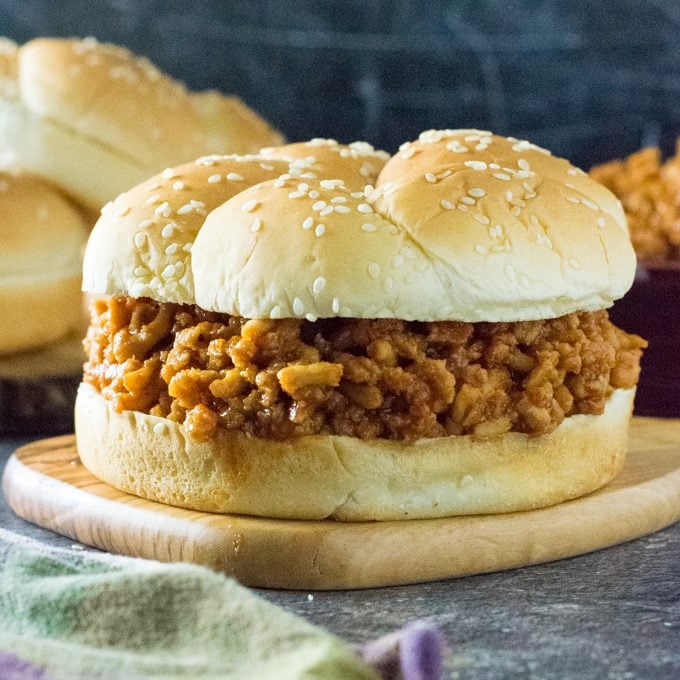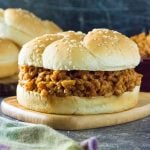 Print Recipe
BBQ Chicken Sloppy Joes
Boldy seasoned and smothered in barbeque sauce, these BBQ chicken sloppy Joes are easy to prepare and a sure crowd pleaser.


Ingredients
1

lb

ground chicken

3/4

teaspoon

kosher salt

1

teaspoon

Worcestershire sauce

1

teaspoon

brown sugar

3/4

teaspoon

smoked paprika

1/2

teaspoon

fresh ground black pepper

1/2

teaspoon

ground mustard

1/2

teaspoon

garlic powder

1/2

teaspoon

onion powder

1/4

teaspoon

liquid smoke

1

dash

cayenne pepper

3/4

cup

BBQ sauce

4

hamburger buns
Instructions
Brown chicken in a skillet over medium heat, breaking apart into crumbles as it cooks.

Add seasonings and BBQ sauce, mix to combine.
Loved this recipe?

Be sure to rate it and share you thoughts below!
*Calories listed are a vague estimate and accuracy should not be assumed.
Can you do me a favor? If you enjoyed my post would you mind sharing it with your friends? You can see more of my recipes by liking me on Facebook and follow me on Pinterest too. Otherwise, stay up to date by getting each new post sent directly to your inbox by subscribing today.