I love this easy Italian Sausage meatball recipe! These incredibly simple meatballs require minimal ingredients since the ground sausage packs a ton of flavor into each bite. These are the perfect meatballs to add a homemade touch to any Italian meal.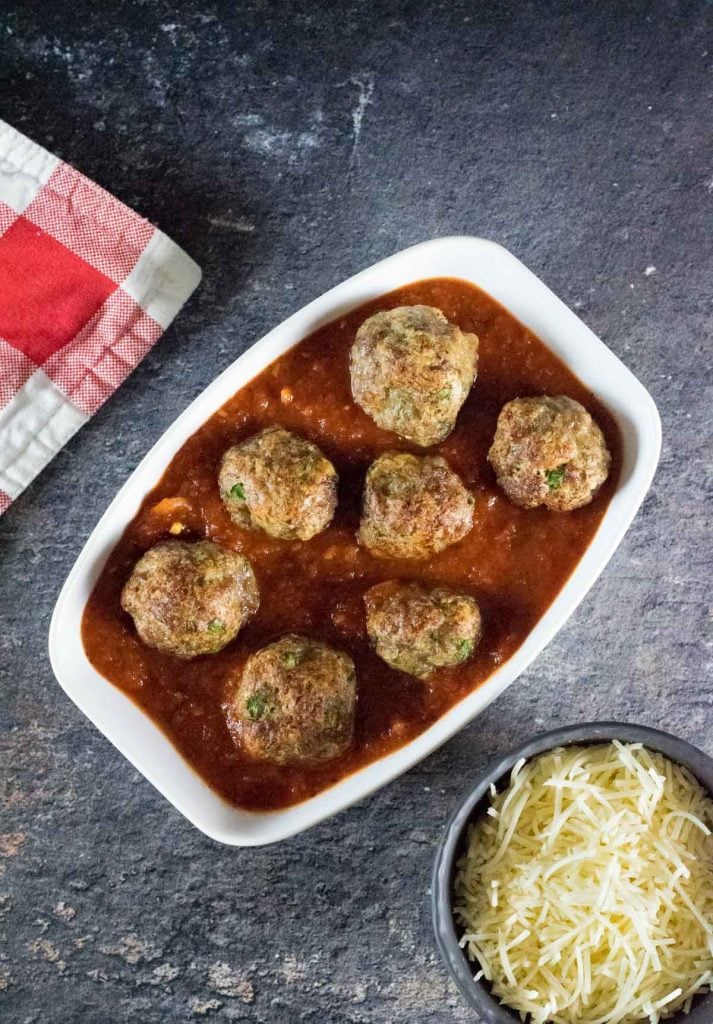 The best thing about these Italian meatballs is the flexibility you have over the flavors. Italian sausage comes in a variety of heat levels, and sweetnesses, so you can pick the one that your family enjoys best (personally, I love spicy Italian sausage). Plus, I will give you even more ideas on how to customize these even more!
For more ways to use Italian sausage, try my smoked Italian sausage recipe too!
Ingredients and Substitutions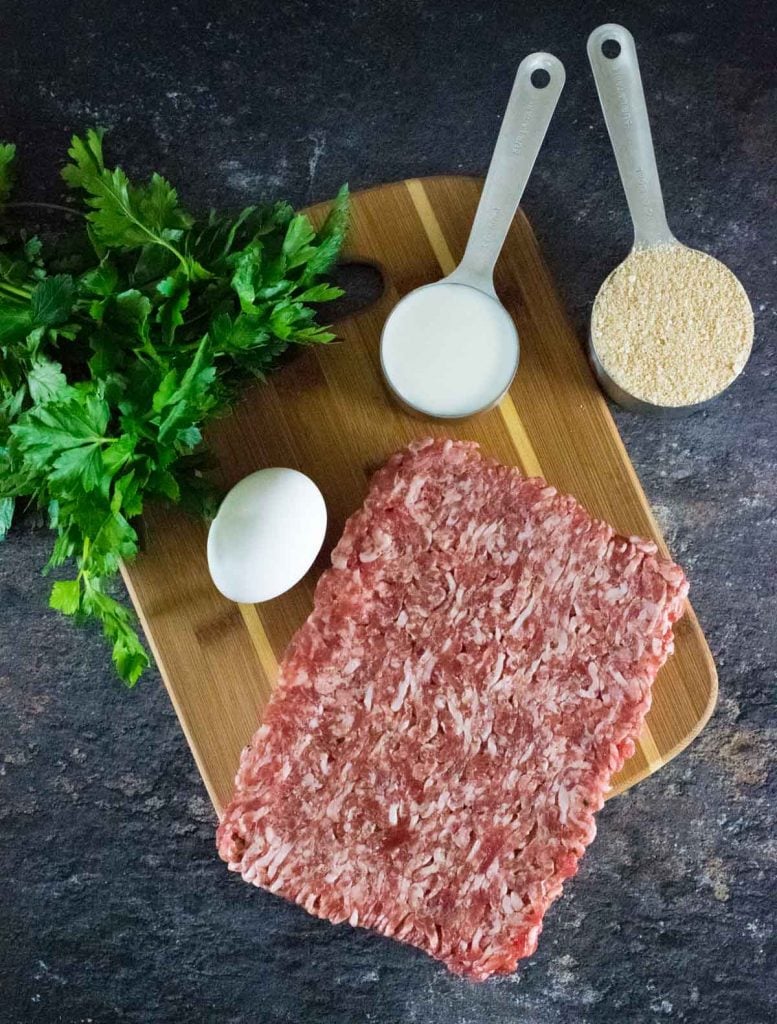 Italian sausage - The bulk sausage is easiest to work with, but you can buy fresh Italian sausages and remove the meat from the casing. Sweet Italian sausage, hot Italian sausage, or any choice in between will work perfectly!
Egg - This helps hold everything together, I don't recommend omitting it.
Breadcrumbs - A panade can be made instead, but bread crumbs are the easiest. Alternatively, panko can be used.
Milk - You can substitute beef broth if you wish.
Fresh parsley - This adds an herbal freshness to the meatballs, but is optional.
How to make the best meatballs
The foundation of the best meatballs requires four basic ingredients: ground meat, egg, liquid, and breadcrumbs. Meatballs are basically tiny, round, meatloaves. Without the egg, liquid, and breadcrumbs you would just have a dry, dense, round ball of meat. These are made in the same way as my sausage balls appetizer.
The egg, milk, and breadcrumbs work together to achieve a couple of things. Most importantly, they make the meatball more tender. They also serve as a binder to hold it together. Finally, they help hold moisture in the meatballs so they aren't dry.
My favorite meatball ratio is one pound of meat, one egg, ¼ cup liquid, and ½ cup breadcrumbs. Once you have this ratio down, you can make a million different styles of meatballs with every flavor combination imaginable.
I prefer to make small meatballs sized about 1-2 tablespoons each. You can make them into any size you wish, just understand the cooking time will vary. Using an ice cream or cookie scoop is an easy way to form consistently sized balls.
Tip: Wet your hands when forming the meatballs to prevent the meat from sticking to your skin.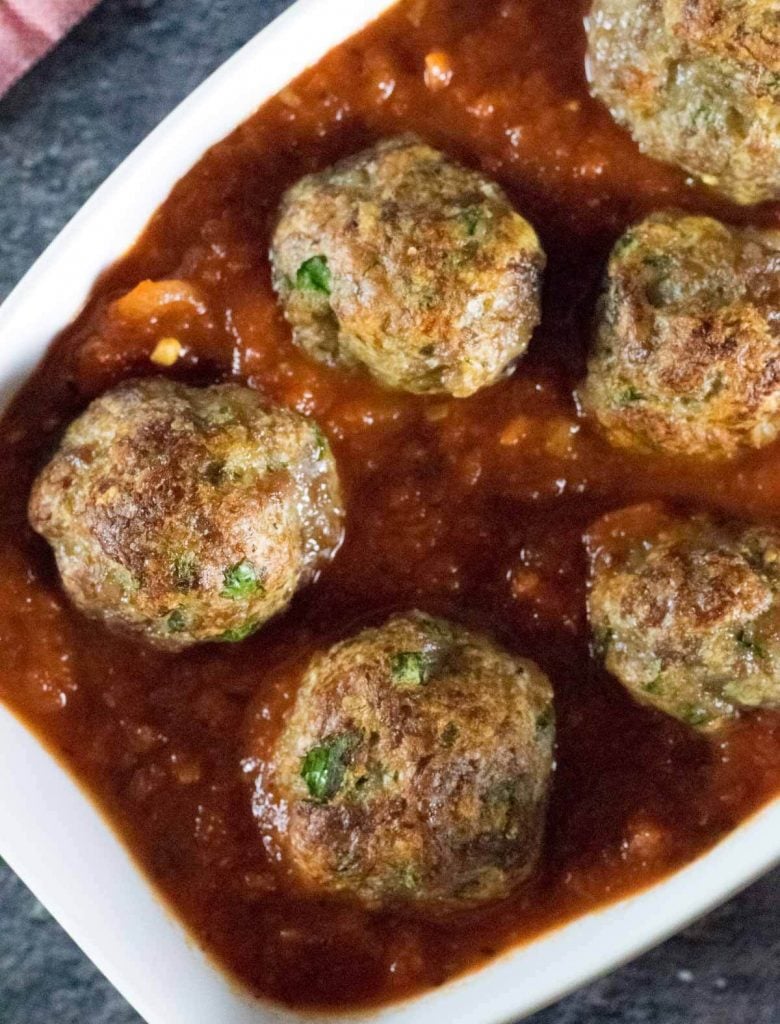 Ways to cook meatballs
Baked meatballs - Baking meatballs in the oven is probably the easiest way to cook them. Simply set them on a rimmed baking sheet and place them in a 350 degree oven for 20 minutes, or until they reach 160 degrees when checked with a digital thermometer. I recommend greasing the baking sheet or using parchment paper. Alternatively, you can set them on a wire rack above a large baking sheet too.
Broiled meatballs - Broiling meatballs can be tricky if your meatballs are too big. They may burn on the exterior before the interior comes to temperature. You should also flip and rotate your meatballs while broiling to help them cook more evenly. I rarely broil alone, and instead prefer to bake my meatballs and finish them under the broiler.
Stovetop - Meatballs can easily be cooked in a skillet on the stovetop. The best part about this method is the delicious brown crust the forms while it cooks. Set a skillet over medium heat and rotate the meatballs as they cook to prevent burning and ensure they are cooking evenly.
Slow cooker - Yes, you can make meatballs in a slow cooker. It isn't my favorite way to cook them. Personally, I think a slow cooker is best for keeping cooked meatballs warm. However, you can make these in your crock pot by adding your favorite sauce in with the raw meatballs and letting it simmer on high until the meatballs are cooked through.
How to customize your Sausage Meatballs
The Italian sausage adds a lot of flavor to these homemade meatballs so it isn't necessary to use a lot of other ingredients. However, that doesn't mean you can't add your favorite flavorings. If you are looking to transform this into your own personal recipes, try any of these additions:
Parmesan cheese
Mozzarella cheese
Grated onion
Fresh oregano
Minced Garlic
Red pepper flakes
Italian Seasoning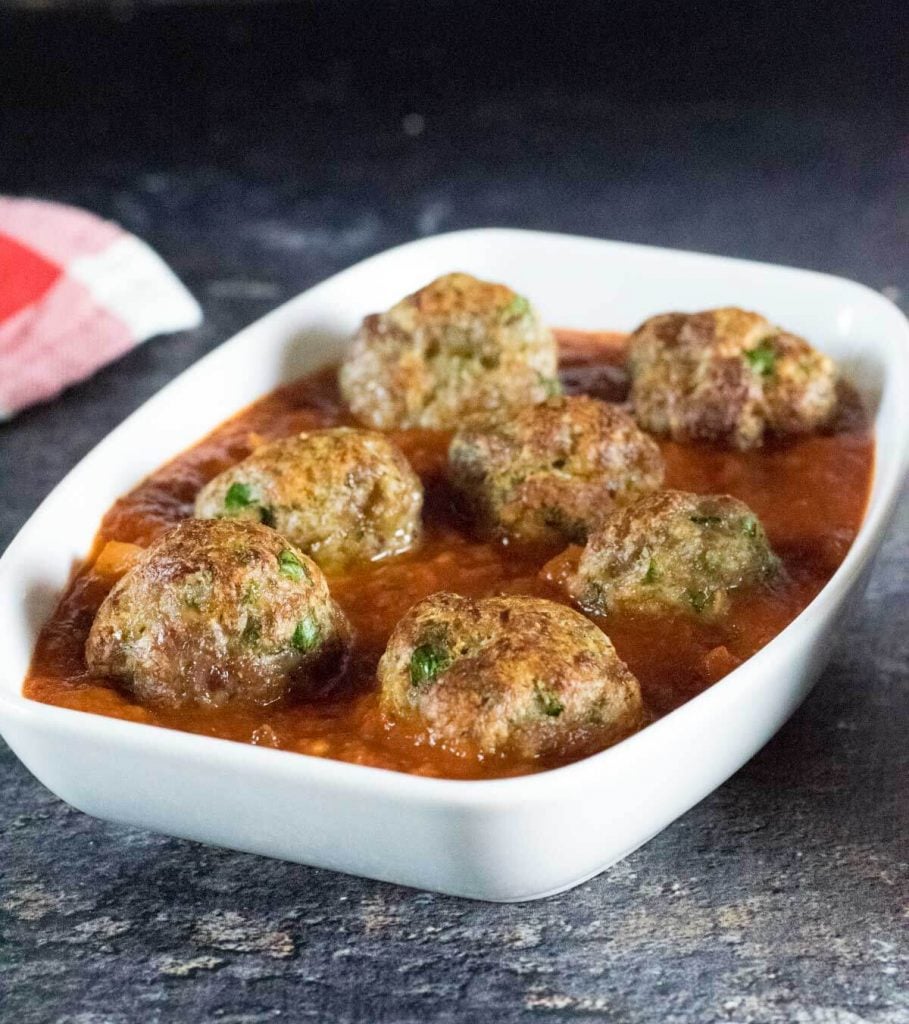 How to serve these
You now have perfectly tender, and incredibly flavorful meatballs ready to devour! Try any of these ideas to serve them!
Meatball FAQs
At what temperature are the meatballs done?
Your meatballs need to reach 160 degrees on the interior to be done cooking.
What sausage can I use to make Sausage meatballs?
Bulk sausage without casings is the easiest to work with. You can use ANY flavor you choose, not just Italian sausage. This includes bratwurst, breakfast sausage, and everything else tempting you in the butcher's meat case.
More Meatball Recipes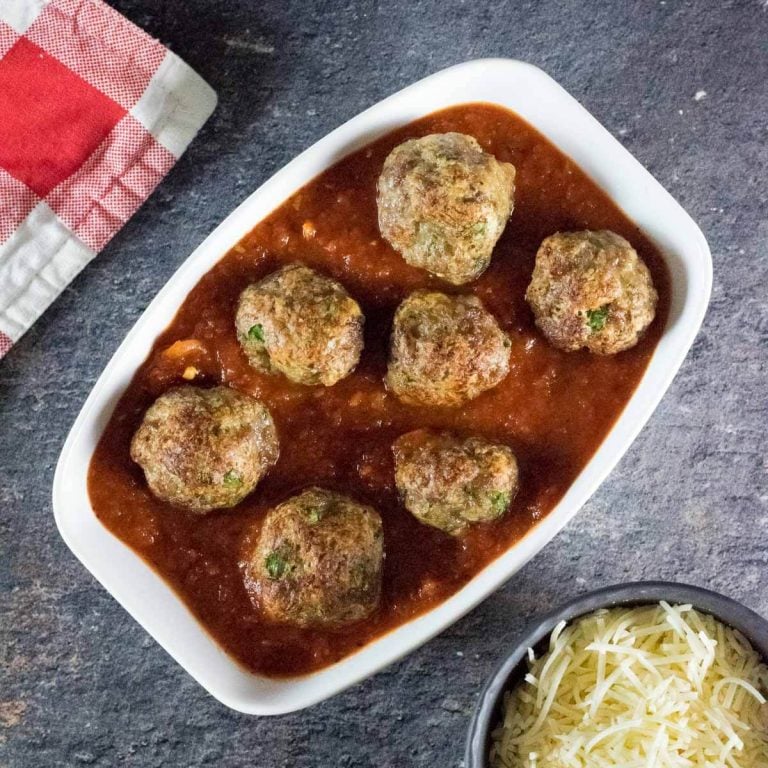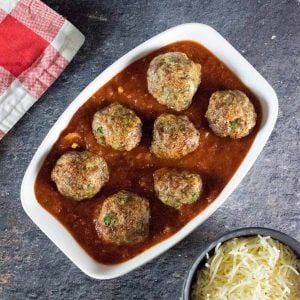 Italian Sausage Meatballs
These incredibly easy Italian sausage meatballs require minimal ingredients since the ground sausage packs a ton of flavor into each bite.
Print
Pin
Rate
Save
Saved
Ingredients
1

pound

Italian sausage

casings removed if nessesary

1

egg

beaten

½

cup

breadcrumbs

¼

cup

milk

2

tablespoons

chopped parsley
Instructions
Preheat oven to 350 degrees.

Crumble the Italian sausage in small pieces and place in a large bowl. Add in beaten egg, breadcrumbs, milk, and fresh parsley and work the mixture together.

Form the sausage mixture into little balls 1-2 tablespoons in size by rolling the meatball mixture between the palms of your hands. It is best to wet your hands with water to preven sticking.

Set meatballs on a rimmed and greased baking sheet and bake for 20 minutes at 350 degrees, or until they reach 160 inside. Remove from the oven and serve immediately.
Notes
I recommend purchasing the bulk Italian sausage, since it does not have casings. 
Baking tip: Drizzling the meatballs with a little olive oil prior to baking will help brown the exterior. 
Nutritional Information
Calories:
471
kcal
|
Carbohydrates:
11
g
|
Protein:
20
g
|
Fat:
38
g
|
Saturated Fat:
14
g
|
Trans Fat:
1
g
|
Cholesterol:
129
mg
|
Sodium:
951
mg
|
Potassium:
360
mg
|
Fiber:
1
g
|
Sugar:
2
g
|
Vitamin A:
253
IU
|
Vitamin C:
5
mg
|
Calcium:
71
mg
|
Iron:
2
mg