Smoked Italian sausage is effortless to cook and the perfect way to bring your favorite Italian meals to the next level.
I love this easy recipe because there is no prep work, other than to preheat your smoker and toss in the sausages. Best of all, there are an endless number of ways you can serve these juicy smoked sausages. This recipe is the perfect starting point to give all of your favorite Italian meals a smoky twist!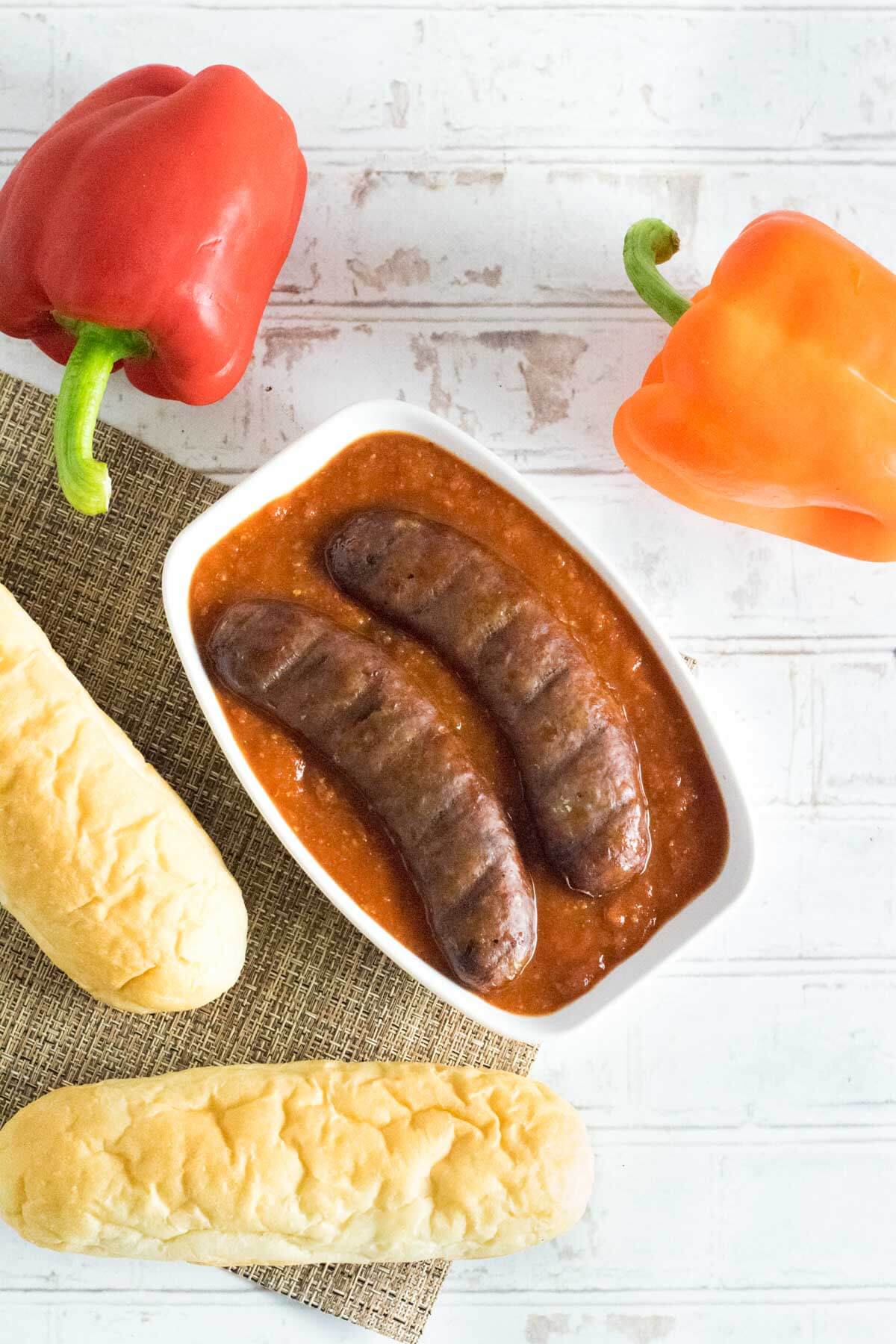 What is it?
This smoked Italian sausage recipe uses fresh Italian sausages which are then smoked in the smoker for two hours to develop a deep smoke flavor that penetrates each bite. This recipe is no different than making smoked brats, however, smoked Italian sausages can be used with all of your favorite Italian recipes that call for sausage.
This recipe is specifically designed for Italian sausages, but you can use any other various types of sausages, like chicken sausage, instead. Sweet Italian sausages work just as well as mild or spicy sausages so buy whichever is your favorite.
How to smoke Italian Sausage
Italian sausages are exceedingly simple to smoke. Begin by preheating your wood smoker to 225 degrees and add your wood chips. Once the smoker is preheated and the wood chips are smoking place the fresh sausages on the smoker racks. Close the smoker and let cook for 2 hours.
After two hours the sausages should be fully cooked and ready to serve. Check the temperature with a meat thermometer to ensure the internal temperature of the sausages has reached 165 degrees then serve immediately.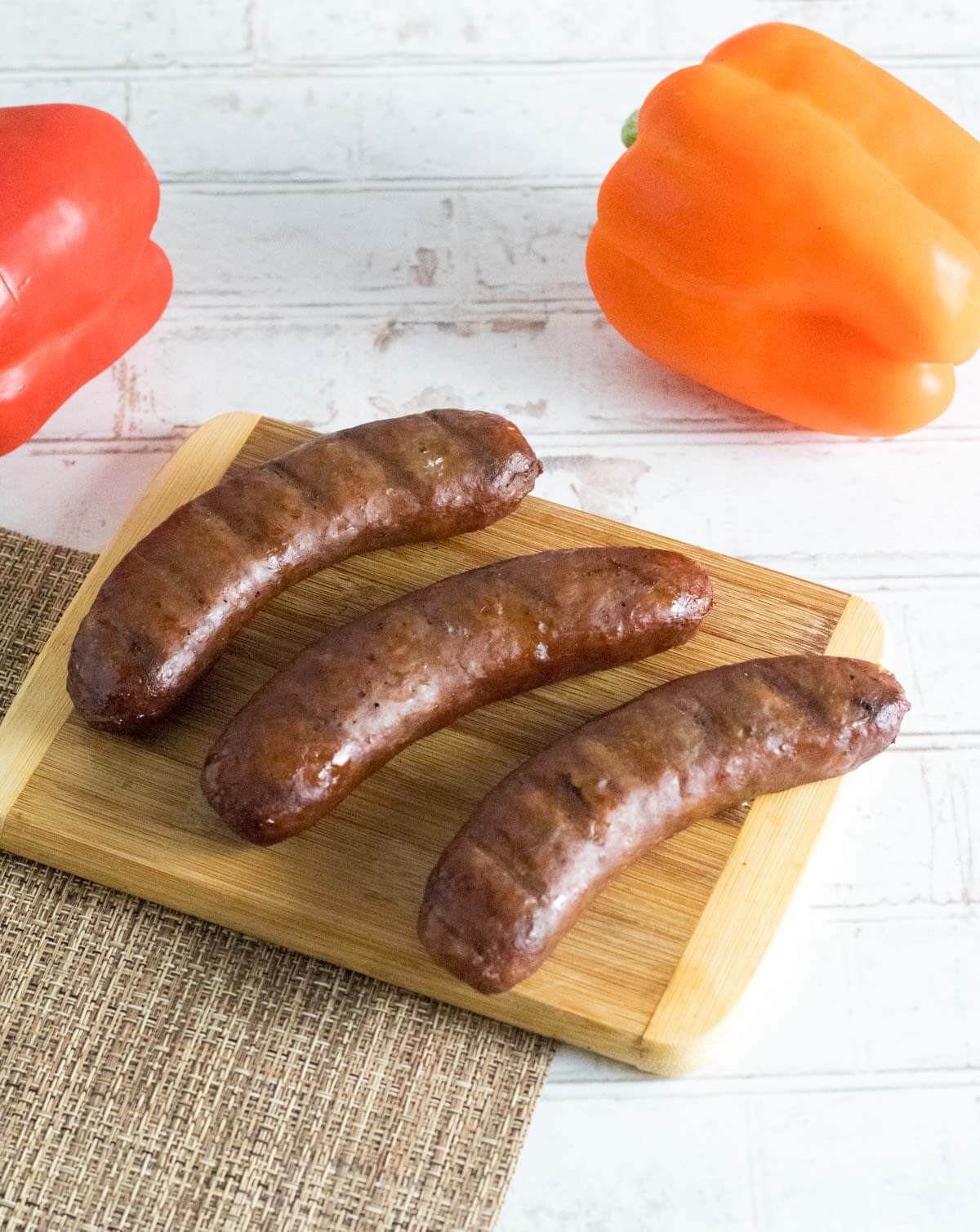 Storing and Reheating Leftovers
Any sausages not immediately eaten should be stored in an airtight container in your refrigerator and enjoyed within five days. It is important to use an airtight container or everything in your fridge will quickly smell like smoked sausages.
Leftovers can be reheated in the oven at 325 degrees until heated through, or simply microwaved. For best results, only microwave one at a time.
How to serve smoked Italian sausages
On hoagie buns - My favorite way to enjoy any smoked sausage is loaded on hoagie rolls with bell peppers, onions, and mozzarella cheese of course.
Sausage and potatoes - Cut up the smoked sausages and serve them with roasted potatoes.
Rotel sausage dip - These sausages would be an incredibly flavorful substitution to rotel dip, rather than using breakfast sausage.
Italian dinners - Use these sausages in any Italian recipe calling for Italian sausages.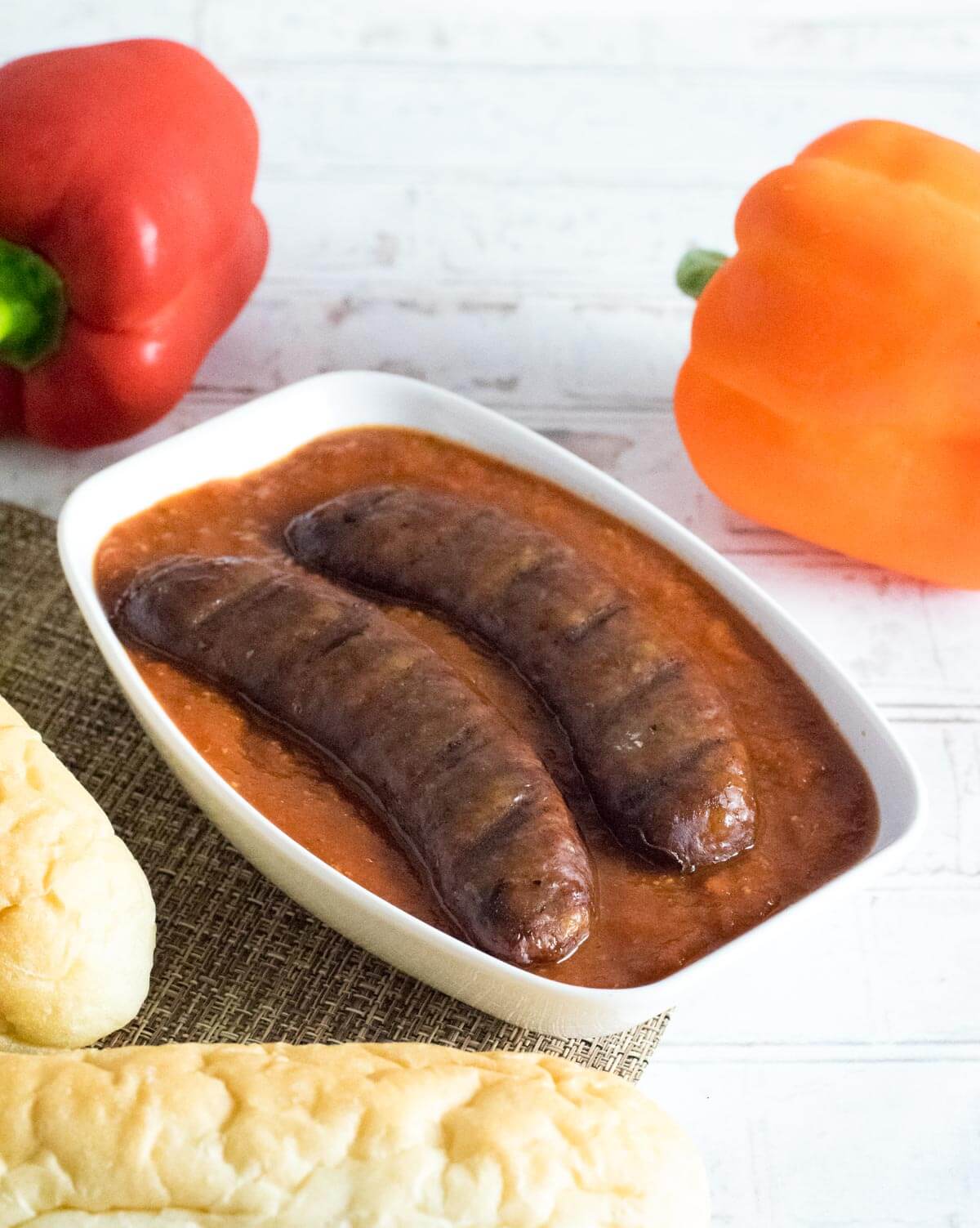 Recipe FAQs
What kind of wood do you use to smoke Italian Sausage?
The best wood for smoking Italian sausages is hickory wood and pecan. However, you will have great results using any of your favorite smoking wood chips.
How long does it take to smoke Italian sausage?
It takes two hours to fully smoke Italian sausages at 225 degrees. This is enough time to fully cook the sausage and penetrate the meat with a deep smoky flavor.
Can you do me a favor? If you enjoyed my post would you mind sharing it with your friends? You can see more of my recipes by liking me on Facebook and follow me on Pinterest too. Otherwise, stay up to date by getting each new post sent directly to your inbox by subscribing today.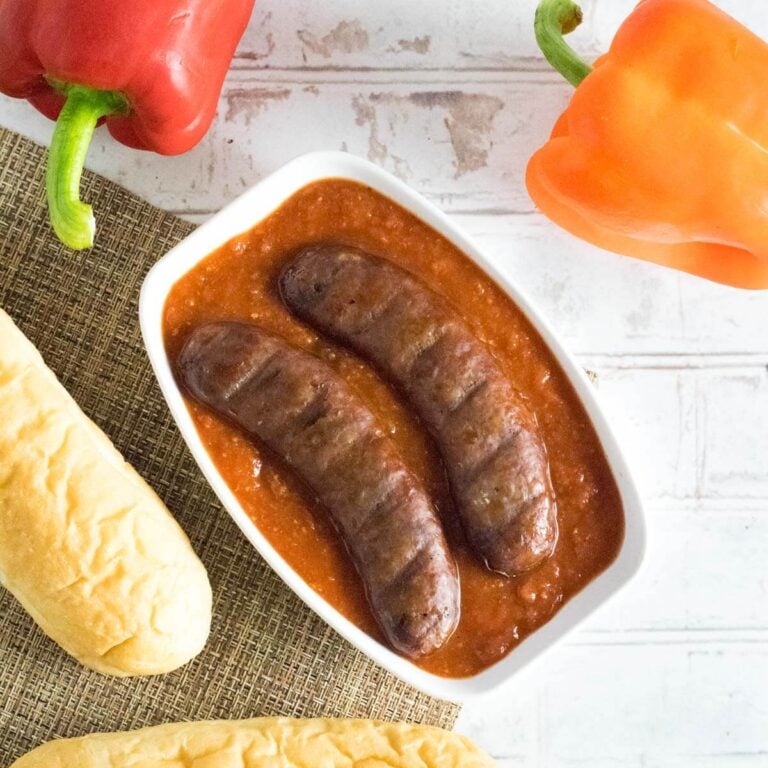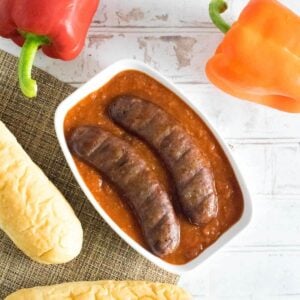 Smoked Italian Sausage
Smoked Italian sausage is effortless to cook and the perfect way to bring your favorite Italian meals to the next level.
Print
Pin
Rate
Save
Saved
Ingredients
6

Italian sausages

Wood chips for smoking
Instructions
Preheat your smoker to 225 degrees and add the wood chips.

Once your wood chips are smoking place the Italian sausages on the grate and close the smoker and let cook for two hours, or until the internal temperature reaches 165 degrees when checked with an instant read thermometer.
Notes
You can use your favorite wood chips, but hickory and pecan are both good choices if you need a recommendation. 
Nutritional Information
Calories:
388
kcal
|
Carbohydrates:
1
g
|
Protein:
16
g
|
Fat:
35
g
|
Saturated Fat:
13
g
|
Polyunsaturated Fat:
5
g
|
Monounsaturated Fat:
16
g
|
Cholesterol:
85
mg
|
Sodium:
819
mg
|
Potassium:
283
mg
|
Vitamin C:
2
mg
|
Calcium:
20
mg
|
Iron:
1
mg