Check out this flavorful collection of the 10 best chicken salad recipes you can make for lunch today! Whether you are simply looking for the best traditional chicken salad or a new creamy creation that packs a bite, check out all of the different ways to enjoy an amazing chicken salad using basic ingredients. You are one click away from your new favorite recipe that the whole family will love!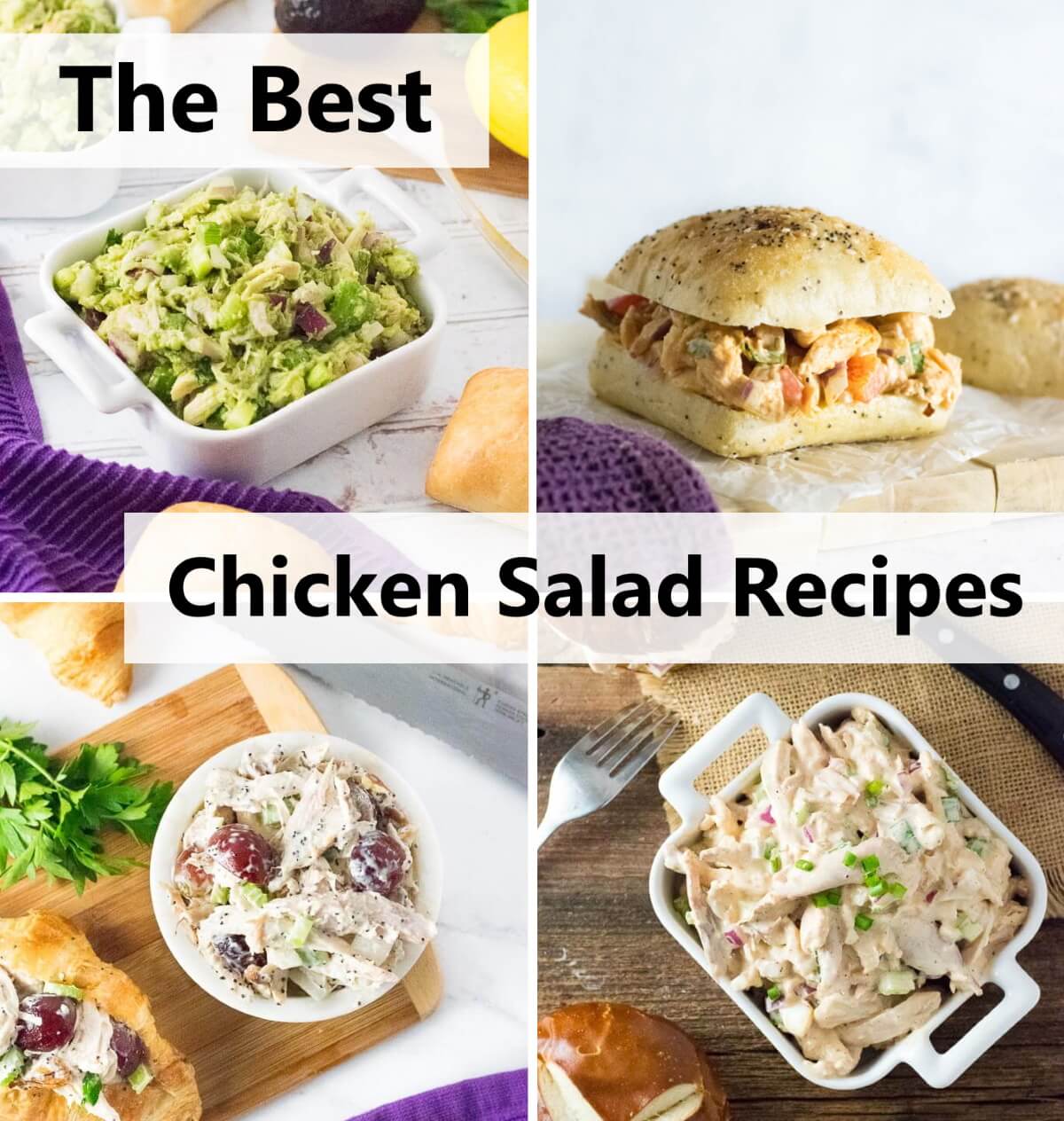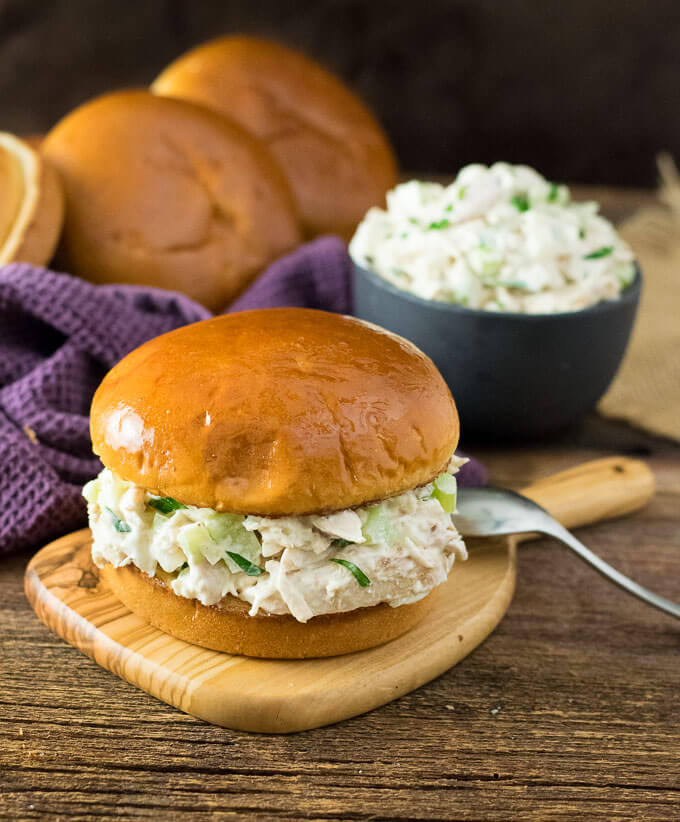 If you are looking for a traditional creamy chicken salad like grandma used to make, this is the best chicken salad recipe for you! Best of all, it only uses simple ingredients like shredded chicken breasts, Dijon mustard, fresh herbs, and vegetables.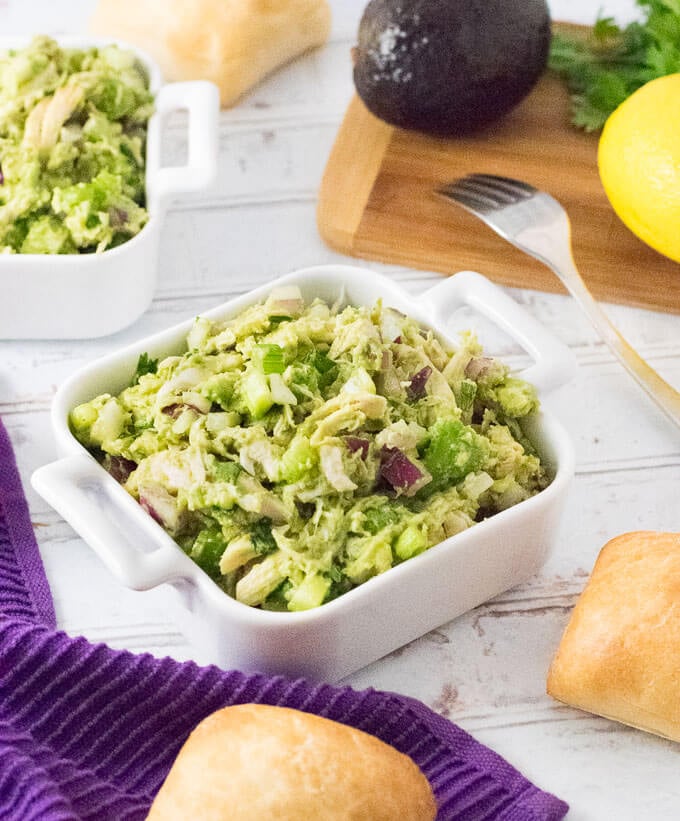 Creamy avocado is a great choice to substitute for mayo, it is also a much healthier option, and dare I say even more delicious when paired with tender chicken!
Fresh green apple slices lend a wonderful crunch and sweetness to this salad. The tart apple pairs wonderfully with crisp celery and the bright splash of fresh lemon juice in this simple recipe.
Fresh red grapes are another great fresh fruit to sweeten up your new favorite version of chicken salad, while pecans add a nice crunch to this easy meal!
Chipotle peppers and diced red onion will add a deep smoky flavor with just the right amount of heat and crunch to your homemade chicken salad.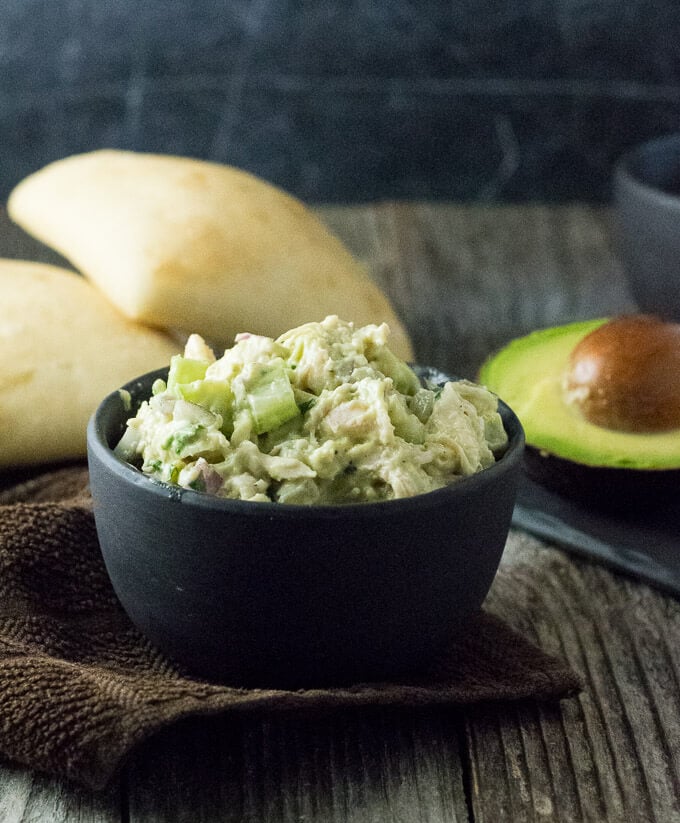 If you are trying to save calories, look no further. This easy recipe uses plain Greek yogurt as a substitute for mayonnaise. Best of all, you won't even miss the mayo!
The smoky crunch of crisp bacon pieces pairs perfectly with creamy avocado in this tasty chicken salad sandwich recipe. Try this using store-bought rotisserie chicken from your local grocery store!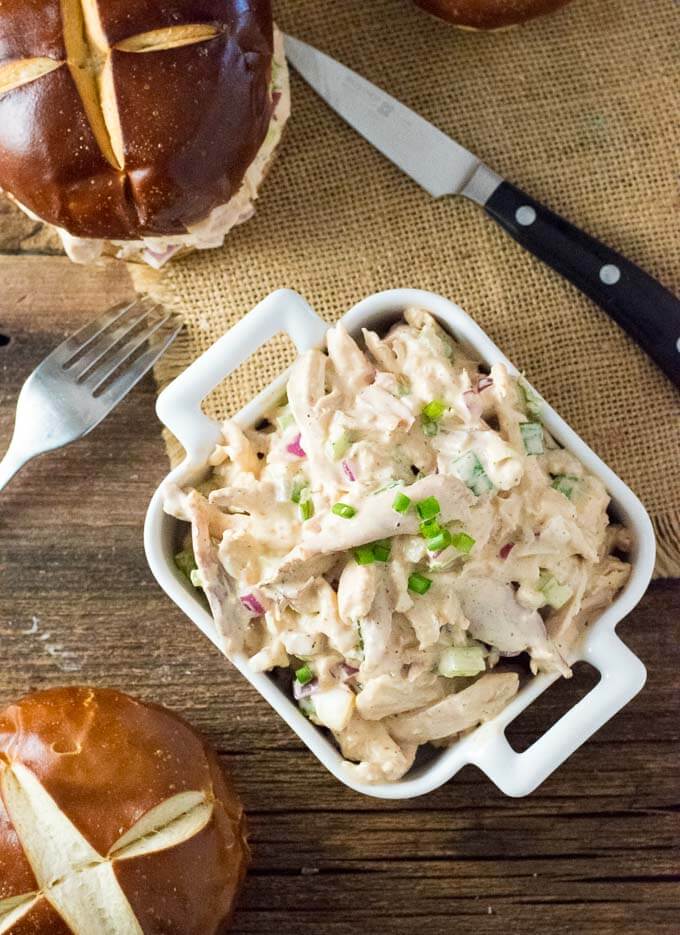 The sweet and tangy flavor of BBQ sauce really makes the creamy dressing come alive, while chopped green onions really freshen up the flavor in this great recipe. Take one bite and you will see what I mean!
Do you have leftover chicken from the grill? If so, this is the delicious recipe you want! The smoky flavor of grilled chicken really transforms this salad into something special.
The smoky flavor of chipotle peppers pairs perfectly with bites of creamy avocado.
Can you do me a favor? If you enjoyed my post would you mind sharing it with your friends? You can see more of my recipes by liking me on Facebook and follow me on Pinterest too. Otherwise, stay up to date by getting each new post sent directly to your inbox by subscribing today.