This creamy Russian dressing recipe is effortless to prepare and is perfect for topping sandwiches, salads, or even dipping fries!
In classic American style, today we are looking at a Russian dressing, that has very little to do with Russia. Yeah, it is pretty much just like French fries aren't French, and Baked Alaska has nothing to do with getting our 49th state high. So what is the deal with this once popular dressing?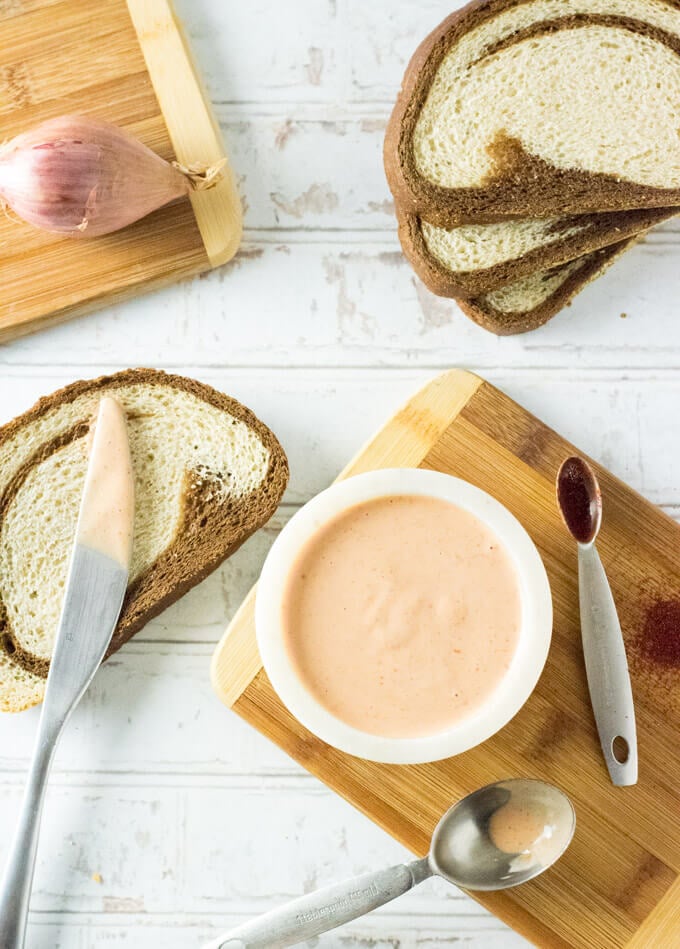 What is Russian Dressing?
Russian Dressing is actually an American-made salad dressing first mentioned in the early 1900s. Most commonly this dressing is prepared with mayo, ketchup, horseradish, relish, and seasonings, however, many variations exist. It is quite similar to Thousand Island dressing, the popular southern Comeback Sauce, and even Big Mac Sauce.
The origin of the "Russian" name is largely lost to history. No one quite knows why it is called Russian dressing. Some speculate it is due to Russians' love of pickles, or even the color of the dressing. However, the most common explanation is the name was simply a marketing gimmick to make it sound exotic.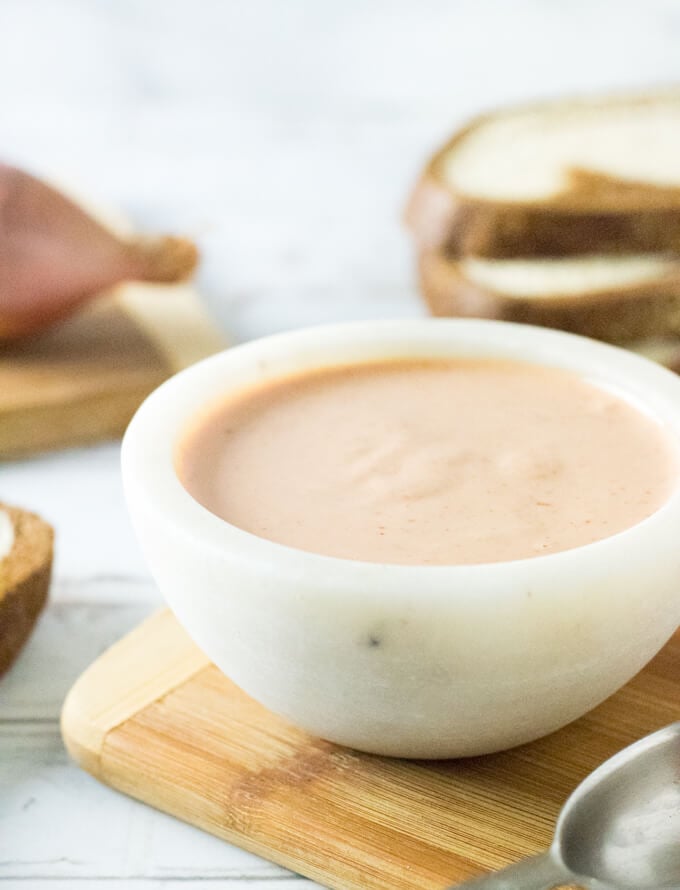 Are Russian Dressing and Thousand Island The Same?
Thousand island dressing is often credited with replacing Russian dressing in popularity and in use. Though both feature a mixture of mayo, ketchup, and relish, Thousand Island is noticeably different from Russian dressing in that it is sweeter and less spicy.
Typically, Thousand Island dressing is served on Reuben sandwiches and Russian dressing is paired with the rather similar hot pastrami sandwich. However, the two can be used interchangeably, as desired.
How to Make Russian Dressing
This easy Russian dressing recipe is effortless to prepare. The ingredients simply need to be mixed together in a bowl, no cooking required. The dressing can be used immediately, however, the flavor is always best when it is allowed to meld overnight in the refrigerator in a sealed container.
Russian Dressing Variations
As stated above, Russian dressing recipes can vary considerably. This niche dressing ranges from a creamy mayo-based concoction with relish and hot sauce, to a sweet and tangy purple dressing sold by Wishbone.
In the above photo you can see the difference between my recipe and the Wishbone brand Russian Dressing (affiliate link). Mayo is largely absent from their dressing, as is relish, and it takes on a noticeably darker color. This is achieved by adding beet juice to the recipe, which is easily detected in the flavor as well.
Feel free to customize the recipe to fit your tastes, additional horseradish, and hot sauce will give it more punch, as will substituting chili sauce for ketchup. Alternatively, adding more ketchup will lend it additional sweetness and a deeper color. You can also omit relish from the recipe if desired.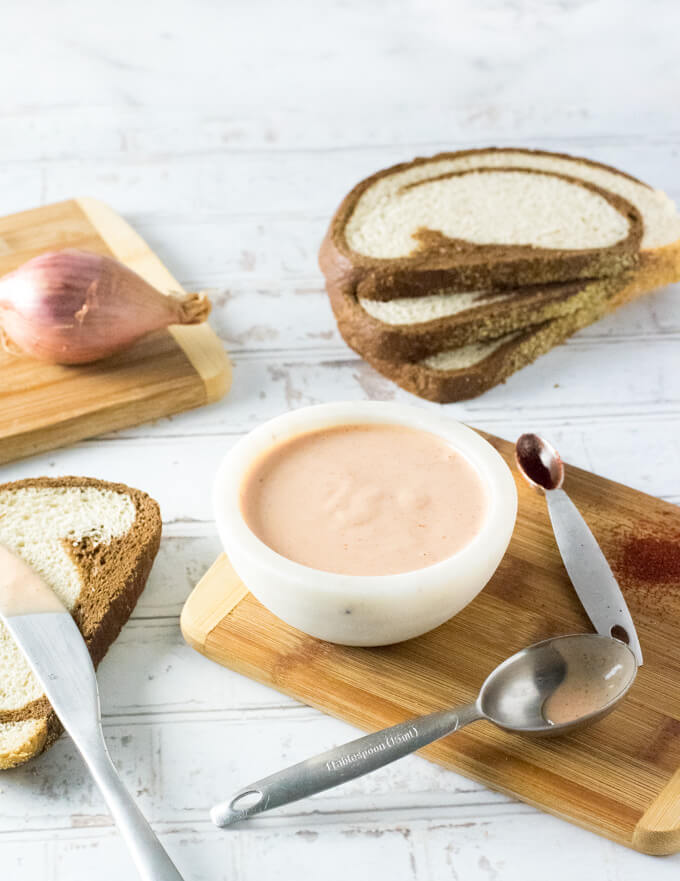 Russian Dressing
This creamy Russian dressing recipe is effortless to prepare and is perfect for topping sandwiches, salads, or even dipping fries!


Print
Pin
Rate
Ingredients
1

cup

mayonnaise

⅔

cup

ketchup

¼

cup

sweet pickle relish

2

tablespoon

red wine vinegar

1

tablespoon

prepared horseradish

½

teaspoon

Worcestershire sauce

½

teaspoon

lemon juice

½

teaspoon

paprika

½

teaspoon

hot sauce

(or to taste)
Instructions
Add all ingredients to a bowl and whisk to combine.

The sauce can be enjoyed immediately, however, the flavor is best when it melds overnight in the refrigerator. Store in a sealed container.
Nutrition
Calories:
215
kcal
|
Carbohydrates:
6
g
|
Protein:
1
g
|
Fat:
21
g
|
Saturated Fat:
3
g
|
Cholesterol:
12
mg
|
Sodium:
371
mg
|
Potassium:
73
mg
|
Fiber:
1
g
|
Sugar:
5
g
|
Vitamin A:
180
IU
|
Vitamin C:
1.4
mg
|
Calcium:
5
mg
|
Iron:
0.2
mg