The brandy old fashioned is a classic Wisconsin cocktail popular at bars and supper clubs across the state.
Wisconsin has long had a love affair with brandy, and if brandy is Wisconsin's mistress then the Wisconsin Brandy Old Fashioned is her little black dress. With a noticeably sweet first impression masking the booze and the bitter undertone, the brandy old fashioned is the quintessential Wisconsin woman. And unlike polka or never-ending winters… brandy is one Wisconsin pastime I do not want to see fade away.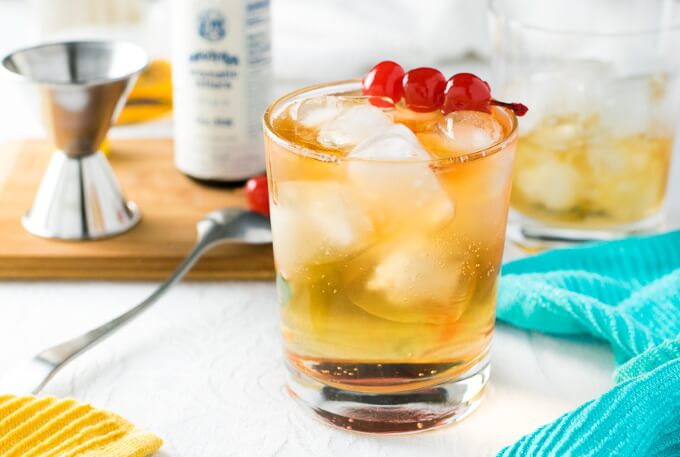 Wisconsin Loves Brandy
Wisconsin is the top state in the country for brandy consumption. Brandy is kind of Wisconsin's sultry mistress when beer is out of town. According to Korbel, they export about ⅓ of their cases directly to our state. There are rumors floating around the internet that we drink 75-90% of all of the nation's brandy, but don't believe the hype. I guess the lore of Wisconsin livers has turned into a Paul Bunyan type tale.
Many people, including myself, enjoy drinking brandy "neat". The flavors and aromas are more intense at warmer temperatures than when chilled in ice. However, on occasion, I prefer to enjoy a nice cold cocktail instead, and there is no more quintessentially Wisconsin cocktail than the classic Wisconsin Brandy Old Fashioned.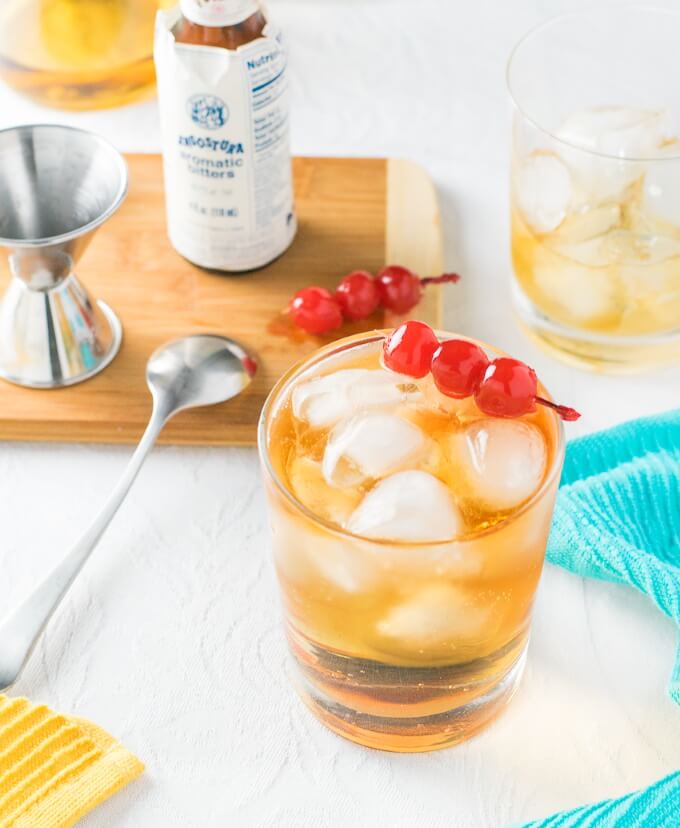 Wisconsin Brandy Old Fashioned
Elsewhere in the world, when you order an Old Fashioned you will get a completely different drink. The classic Wisconsin Old Fashioned is uniquely ours. To order one, you need to know there are four main varieties:
Sour - Sour Mix, Squirt, or 50/50

Sweet - 7up or Sprite

Press - Seltzer and Lemon Lime Soda

Soda - Seltzer
Tip: If brandy is not your thing, whiskey old fashioneds are a popular alternative.)
Personally I always stick with a Brandy Old Fashioned Sour, the recipe of which follows. If you are craving one of the other options, such as a brandy old fashioned sweet, simply substitute Sprite for sour mix.
How to Make an Old Fashioned
Beyond the sugar, soda, bitters, and booze, there are a couple pieces of equipment required to make a great old fashioned. Anyone making cocktails should have a cocktail jigger on hand to easily measure liquid. A muddler is also needed to craft an old fashioned as you will muddle the bitters with the sugar.
Tip: Some people enjoy muddling garnishes such as cherry and orange with the sugar for added flavor.
Once the bitters and sugar have been muddled together in an old fashioned glass, ice can be added, along with your jigger of brandy and soda. Garnish with cherries and an orange peel and serve.
More Cocktail Recipes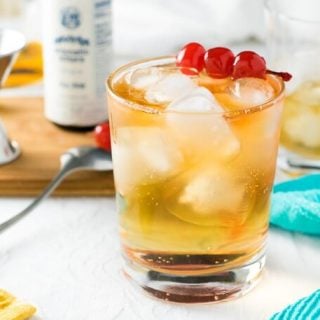 The Brandy Old Fashioned Sour
The Brandy Old Fashioned is a classic Wisconsin cocktail!
Print
Pin
Rate
Save
Saved
Ingredients
1

sugar cube

2-3

dashes

bitters

2

ounces

Brandy

2

ounces

Squirt
Instructions
Place sugar cube in an old fashioned glass, add the bitters and muddle.

Add ice, brandy, and top with soda.

Best garnished with an orange slice and/or cherries.
Notes
You notice I use a 1:1 ratio of liquor to soda, many people do not. Diluted ratios of 1:2 or 1:3 are quite common, but to me that is madness. The liquor adds a ton of flavor and should be the star of this drink. However, feel free to adjust it to taste.
If you love making cocktails you will want to make your own Simple Syrup, it is easy and stores well!
Nutritional Information
Calories:
150
kcal
|
Carbohydrates:
4
g
|
Sodium:
1
mg
|
Sugar:
4
g
This recipe was originally published on FoxValleyFoodie.com on July 23, 2012.