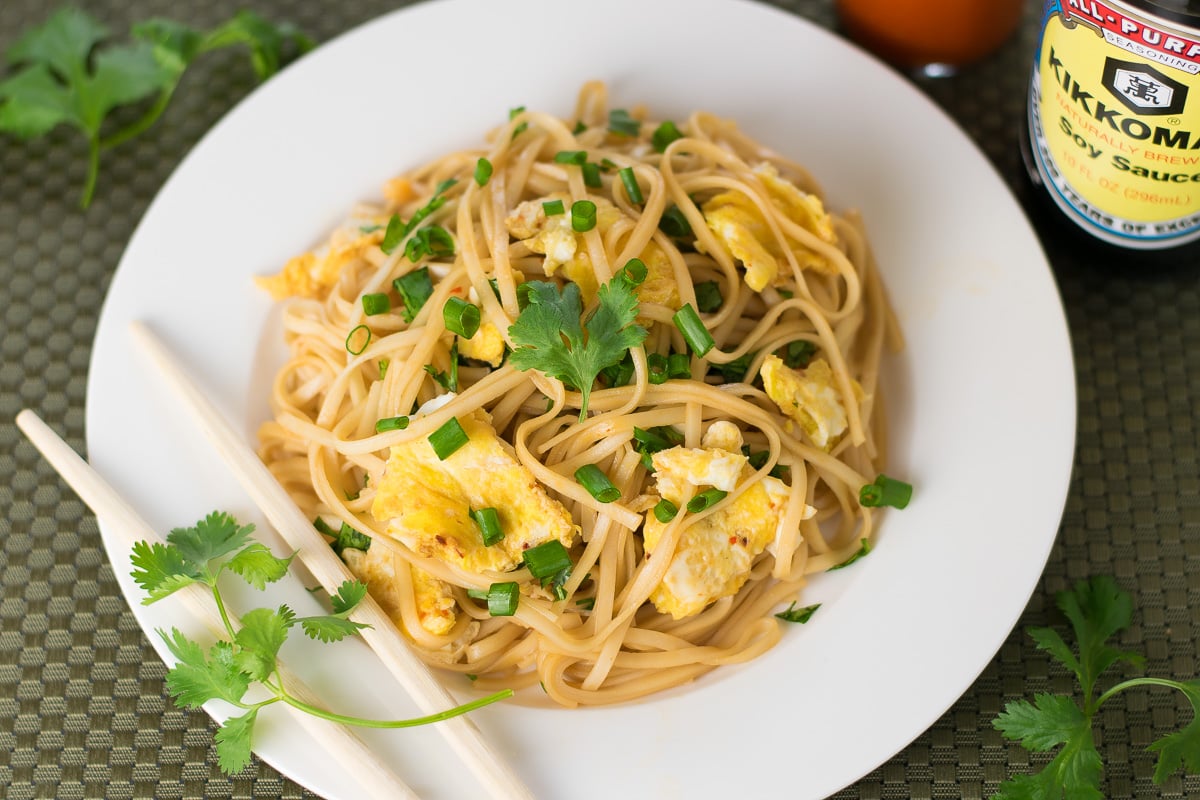 I have always been obsessed with hot food.  I remember discovering hot salsa as a child and eating entire jars in one sitting.  I would then hang out on my porch in December to tame my profuse sweating.  I think my mom must have added hot sauce to my bottles as a baby, but I can't prove it.  I certainly didn't develop my captivation with capsaicin from genetics since my whole family's spice tolerance ends with ketchup.
Fast forward 20 years and now I put hot sauce on everything short of Cherrios.  So when I discovered this spicy dragon noodle recipe on Budgetbytes.com I knew it was right up my alley.  The ingredients needed are familiar, easy to work with, and inexpensive to purchase.  All the makings of a successful meal.  This has become an easy Sunday lunch for my wife and I when we are short on groceries, since the needed ingredients are staples in our house.
My stepson is slightly obsessed with everything I do, which is completely adorable of course.  He even wants to sample my hot sauces so he can be like me.  I was convinced he was going to be the only kid in Kindergarten packing Tabasco Sauce in his lunch! However, this dish is a bit too spicy for him so I would recommend this as an adult only meal.  The bigger moral of the story this demonstrates, though, is that kids want nothing more than to emulate their heroes, so make sure you're actions are worthy of the adoration!
If all this sounds a little too painful for your taste buds, check out my pad kee mao recipe instead. It features big Asian flavors with minimal heat!  You will quickly see why this is probably my favorite Asian recipe, and it's on the menu tonight at the Fox Valley Foodie household!
Unless you have a specialty store near you, it can be hard finding good lo mein noodles in some grocery stores.  If that is the case for you, take a look at Amazon.com to find quality noodles at great prices.   Though I didn't use them in the pictures in the post, I really like these wide lo mein noodles for many dishes.  I am hoping I can find some similar at an Asian grocery store this afternoon.
The above link is an affiliate link. Any Amazon.com purchases made though this link help support FoxValleyFoodie.com without any additional cost to you.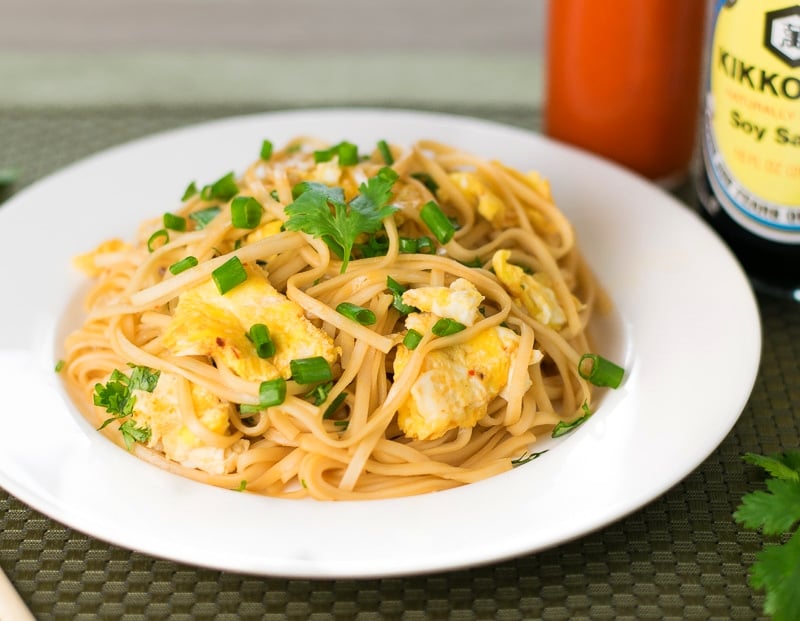 Print Recipe
Spicy Dragon Noodles
Spicy dragon noodles are an inexpensive way to make a fast meal with a kick. Simple ingredients, and big flavors!
Ingredients
4

oz

Lo Mein Noodles

2

Tbsp

Butter

¼

tsp

crushed Red Pepper flakes

2

large Eggs

1

Tbsp

Soy Sauce

1

Tbsp

Brown Sugar

1

Tbsp

Sriracha Sauce

1

sliced Green Onion

1

handful Fresh Cilantro
Instructions
Prepare a pot of boiling water.

Once boiling, add the noodles and cook according to the package instructions.

While the noodles are boiling mix together the soy, brown sugar, and sriracha to make the sauce.

In a large skillet melt the butter and add red pepper flakes.

Once the butter is melted add the egg and proceed to scramble.

Remove from heat once egg is scrambled.

Remove noodles from the water, once they have finished cooking, and place in skillet with eggs. Add sauce and combine until noodles are well coated.

Top with green onion and cilantro.
*Calories listed are a vague estimate and accuracy should not be assumed.
If you enjoyed reading my spicy dragon noodle recipe then you should probably like me on Facebook and follow me on Pinterest too. That's what I would do at least, because if you don't get to know me but you still use my recipe it is kind of like taking candy from a stranger, and your mom taught you not to do that. Don't disobey your mom, subscribe to Fox Valley Foodie today.