Bring the flair of New Orleans to your meals with this simple homemade creole seasoning made with spices you likely already have on hand.
Storebought seasoning blends are expensive, particularly when you consider the average pantry already has most of the required ingredients on hand to make any variety of popular seasonings. It takes no more than a couple minutes to throw this simple creole seasoning together and it can be used to jazz up any of your favorite New Orleans inspired meals.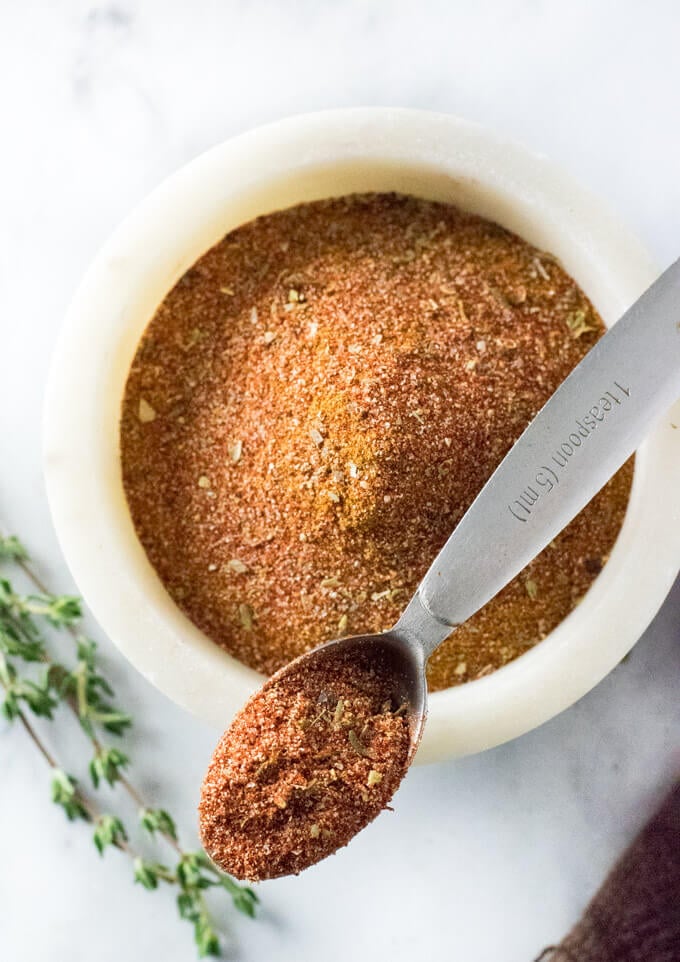 Homemade Creole Seasoning
My homemade creole seasoning recipe requires only seven simple ingredients, all of which you likely already have on hand. The most exotic ingredient required is smoked paprika, but you can substitute regular paprika if desired.
I use to make this seasoning blend with regular paprika until I stopped at a local creole restaurant owned and operated by a New Orleans native. His seasoning had a strong dose of smoked paprika and I was entranced by the difference it made. Ever since, I changed up my recipe and never looked back!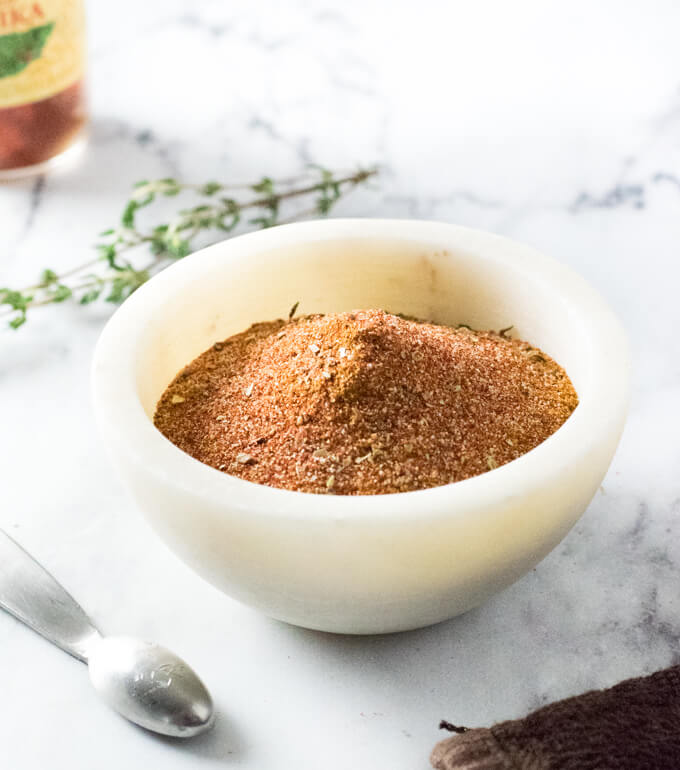 Creole vs Cajun Seasoning
Though often used interchangeably, there is a difference between creole and cajun seasoning and cuisine. To put it as simply as possible, creole represents the more refined flavors of city-folk in New Orleans, whereas cajun grew from the rural countryside with simpler ingredients.
Because people in New Orleans had access to more ingredients, and often had more resources, you will typically find creole cuisine utilizing more ingredients such as tomatoes along with a greater emphasis on herbs. Dishes such as my Gumbo, Red Beans and Rice, and Chicken and Sausage Jambalaya would all be examples of creole inspired meals.
How to Store Spices
Store seasoning in airtight containers in a cool dark place. Exposure to air, light, and heat will deteriorate the flavors rather quickly. Simpled sealed spice containers (affiliate link) stored in a drawer or cabinet is all you need.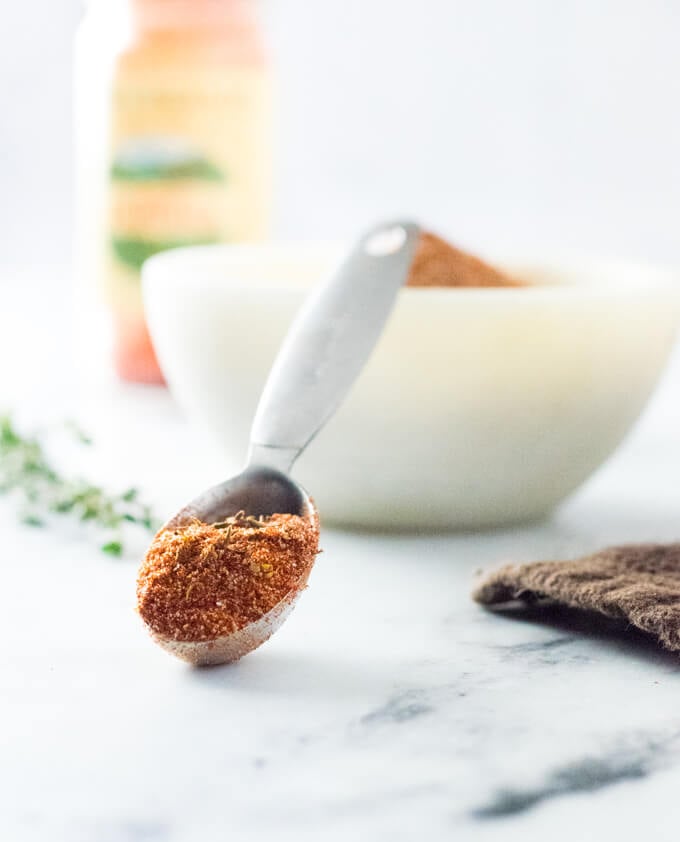 Cajun Seasoning Substitute
Creole seasoning can serve as a substitute in any recipe that calls for cajun seasoning. They both have a similar flavor profile and are compatible with the same style of dishes.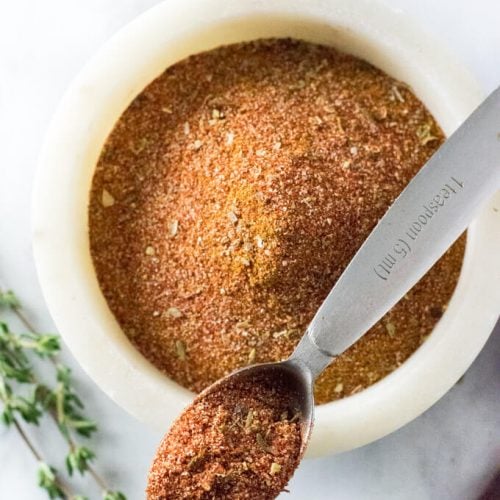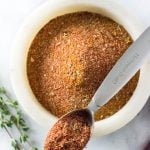 Print Recipe
Homemade Creole Seasoning
Bring the flair of New Orleans to your meals with this simple homemade creole seasoning made with spices you likely already have on hand.
Ingredients
2

teaspoons

smoked paprika

1 1/2

teaspoons

garlic powder

3/4

teaspoon

onion powder

1/2

teaspoon

black pepper

1/2

teaspoon

cayenne pepper

1/2

teaspoon

dried oregano

1/2

teaspoon

dried thyme

1

dash

celery seed

(optional*)
Instructions
Mix all seasonings together and store in an air-tight container.
Notes
This recipe can be scaled up or down as needed.
*I don't typically add celery seed, but it does add good flavor if I am in the mood for it.
IF YOU LIKED THIS RECIPE you will also love my Homemade Taco Seasoning and Homemade Chili Seasoning recipes!
Loved this recipe?

Be sure to rate it and share you thoughts below!
*Calories listed are a vague estimate and accuracy should not be assumed.
Can you do me a favor? If you enjoyed my post would you mind sharing it with your friends? You can see more of my recipes by liking me on Facebook and follow me on Pinterest too. Otherwise, stay up to date by getting each new post sent directly to your inbox by subscribing today.