You can feel great about putting this healthy chicken seasoning on your favorite chicken dish. No MSG or additives, just all natural flavor!
Seasonings have always fascinated me. Who was the first caveman who decided that grinding up a random plant and sprinkling it on his food would taste good? And who were the unfortunate dinner guests to discover poison ivy and burning nettle don't make such good seasonings? I guess the name probably should have given that away... silly dumb cavemen.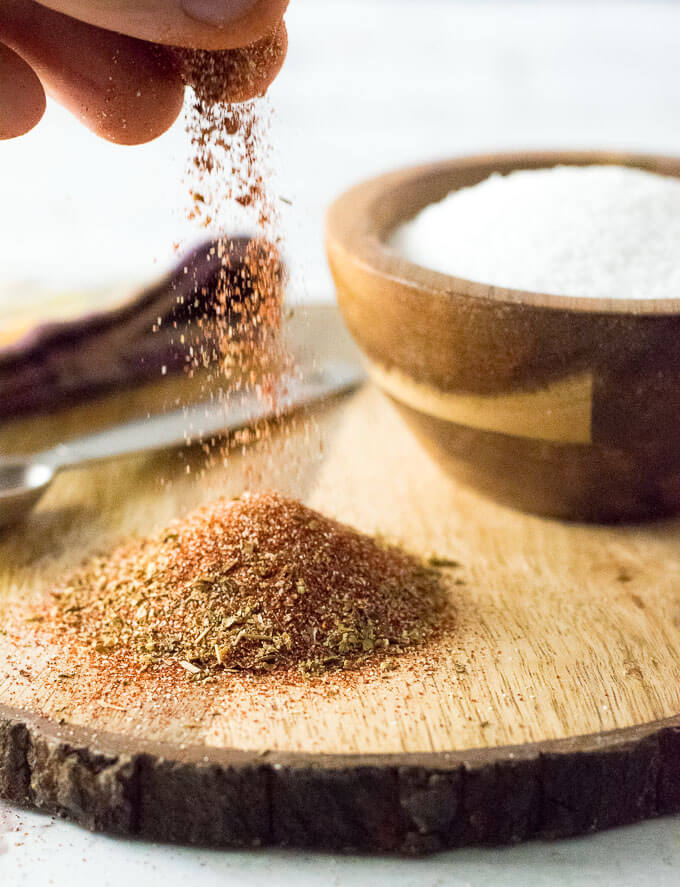 Times have certainly changed, and we now have an entire world of seasonings at our disposal. Seriously, think about that for a moment. Throughout the history of mankind, there has never been a period of time when making delicious food was ever easier than it is today. Sure, you can go to the store and purchase an array of pre-mixed chicken seasonings, but why not make your own? It is ridiculously simple!
What is in Chicken Seasoning?
If you aren't careful when buying chicken seasonings in the store you can end up with a cart full of MSG and additives like silica. Additives are often mixed into store-bought seasonings to preserve or enhance flavor and serve as anti-caking agents. I am not going to attempt to discuss any health effects related to these additives because I am not a doctor, however, I suspect many of you are like me and feel best using all natural ingredients whenever possible.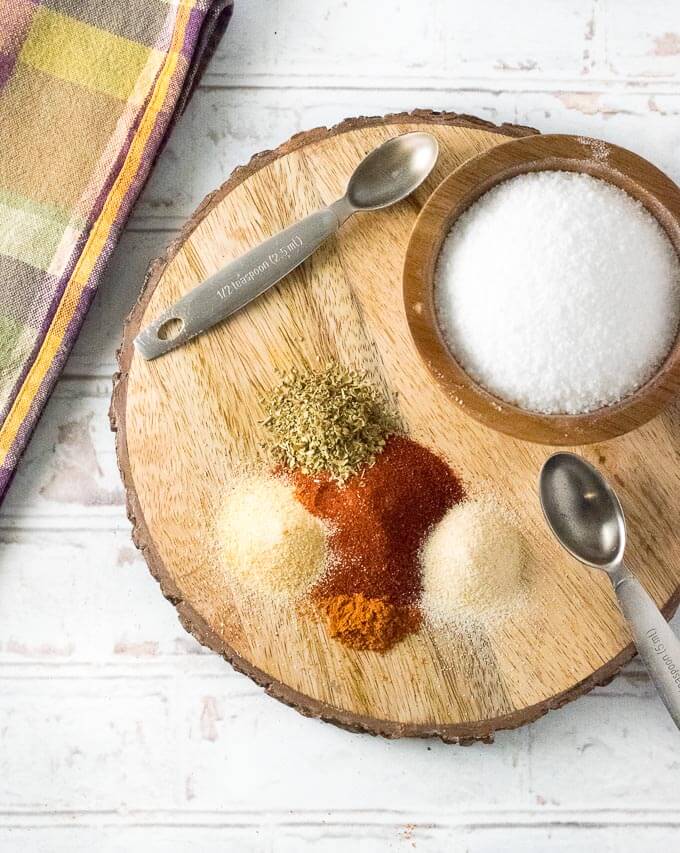 Healthy Chicken Seasoning
My chicken seasoning recipe only uses all natural ingredients you likely already have in your spice rack - paprika, garlic powder, onion powder, oregano, and cayenne pepper. This can be prepared in advance and stored for future use as needed. Using fresh spices and storing in an airtight spice jar will yield the best flavor.
How to Make Chicken Seasoning
This recipe is a great base recipe that allows for unlimited customization. You can easily make your own healthy chicken seasoning by adding your favorite spices. The lemony flavor of Old Bay seasoning and thyme would brighten the spice nicely, while smoked paprika and fresh ground black pepper would create a more robust spice. Play around with it and find your favorite concoction!
How to Use Chicken Seasoning
Add this healthy chicken seasoning to any of your favorite chicken recipes. It can be dusted on chicken breasts before they go in the oven, or even used as a grilled chicken seasoning. This recipe also tastes fantastic on my slow cooker chicken thighs. No breading or frying needed, just sprinkle on the flavor and cook!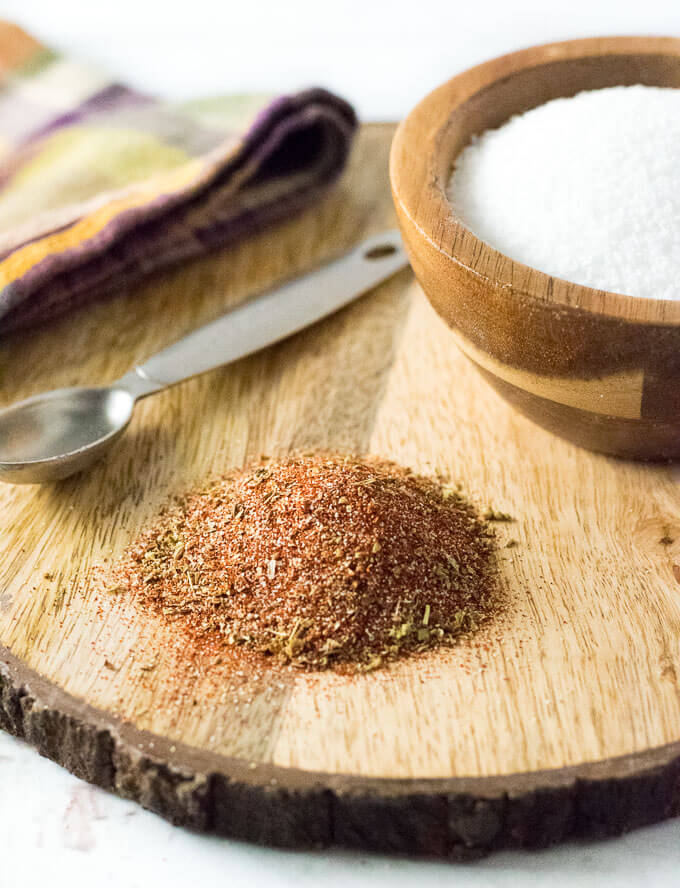 Healthy Chicken Seasoning
You can feel great about putting this healthy chicken seasoning on your favorite chicken dish. No MSG or additives, just all natural flavor!
Print
Pin
Rate
Save
Saved
Instructions
Add each seasoning to a dish and mix to combine.

Sprinkle liberally over chicken prior to baking or grilling.
Notes
This recipe can be scaled up or down as needed.
IF YOU LIKED THIS RECIPE check out my Homemade Taco Seasoning recipe too.
Nutritional Information
Calories:
1
kcal
|
Potassium:
3
mg
|
Vitamin A:
100
IU
|
Calcium:
1
mg
|
Iron:
0.1
mg
If you enjoyed reading my Healthy Chicken Seasoning recipe then you should probably like me on Facebook and follow me on Pinterest too. That's what I would do at least, because if you don't get to know me but you still use my recipe it is kind of like taking candy from a stranger, and your mom taught you not to do that. Don't disobey your mom, subscribe to Fox Valley Foodie today!