The famous cosmopolitan cocktail, commonly referred to simply as a "Cosmo", is a lively drink combining the flavors of citrus, cranberry, and vodka.
The key to a happy marriage is making compromises and cocktails. We ran out of dog food, and I didn't want to run to the store. My wife was craving a cosmo, but she didn't know how to make one. Solution: I promised to make her this cocktail if she picked up dog food. Bam! She's happy, I'm happy, and the dog's happy.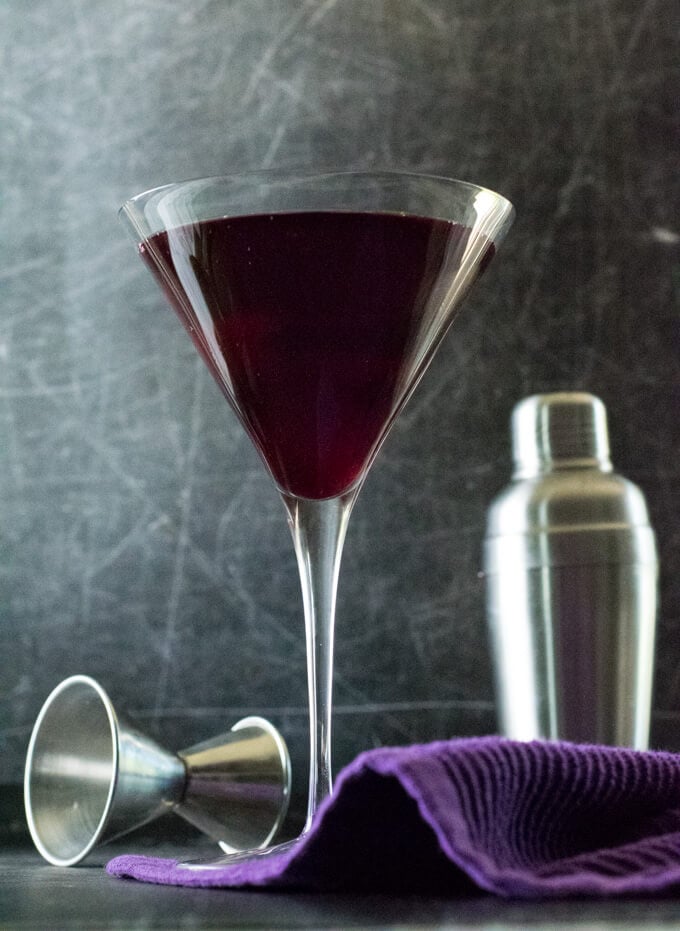 Cosmopolitan Cocktail
Advanced age isn't always needed to becoming a classic. The cosmopolitan cocktail was only invented in 1987, yet is a classic staple in any bartender's repertoire. Though like any popular cocktail, the exact origin is disputed, as other's claim a lineage dating back to 1975. Regardless when it was invented, the main components of the drink remain the same: cranberry flavored, with citrus accents.
Cosmopolitan Cocktail Ingredients
The base of the cosmopolitan cocktail is fresh cranberry juice. This is shaken with fresh lime juice, citron vodka, and triple sec. I prefer to use fresh lime juice in my drink, however, the lady who gave me this recipe uses Roses Sweetened Lime Juice (affiliate link). Both make great drinks. Use Roses if you want a little more body and sweetness to the drink. Use lime juice for a fresher flavor.
What is Cointreau?
You may seem some cosmopolitan recipes calling for Cointreau. Simply put, Cointreau is triple sec. If you are looking to craft a high end cosmo, reach for the Cointreau, otherwise, there are lesser expensive triple secs that still make a great drink.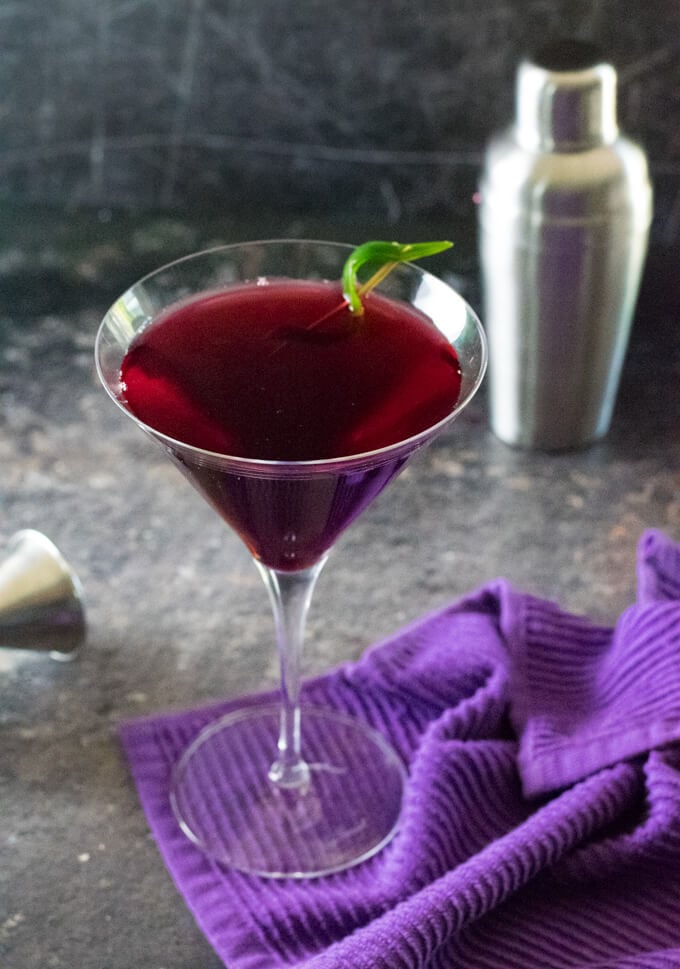 How to Make a Cosmopolitan Cocktail
Crafting your cosmo is a pretty easy affair. The ingredients simply need to be mixed together and poured in a glass. The easiest way to do this is to add everything to a cocktail shaker (affiliate link) along with a handful of ice, then shake to combine. The great thing about using the shaker is how easily the ice chills the drink while you are shaking it.
If you do not own a cocktail shaker, you can pour all of the ingredients together in a glass of ice, stir to combine, then strain into a martini glass, leaving the ice behind.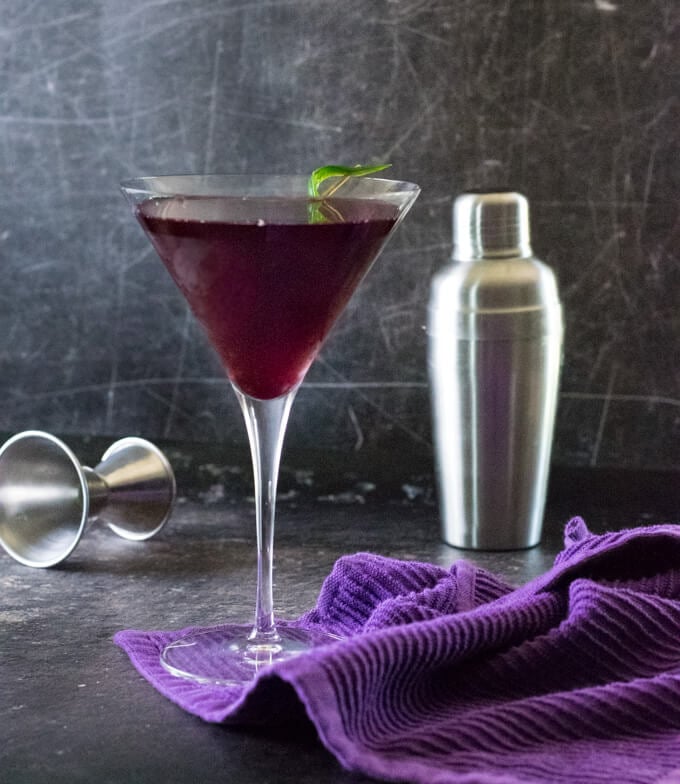 Print Recipe
Cosmopolitan Cocktail
The famous cosmopolitan cocktail, commonly referred to simply as a "Cosmo", is a lively drink combining the flavors of citrus, cranberry, and vodka.
Ingredients
1

ounce

citron vodka

1/2

ounce

triple sec

1

ounce

cranberry juice

1/2

ounce

lime juice
Instructions
Combine all ingredients in a cocktail shaker with ice. Shake vigorously and then strain into a martini glass.

Garnish with lime or orange peel, or a wedge of either.
Loved this recipe?

Be sure to rate it and share you thoughts below!
*Calories listed are a vague estimate and accuracy should not be assumed.
Can you do me a favor? If you enjoyed my post would you mind sharing it with your friends? You can see more of my recipes by liking me on Facebook and follow me on Pinterest too. Otherwise, stay up to date by getting each new post sent directly to your inbox by subscribing today.