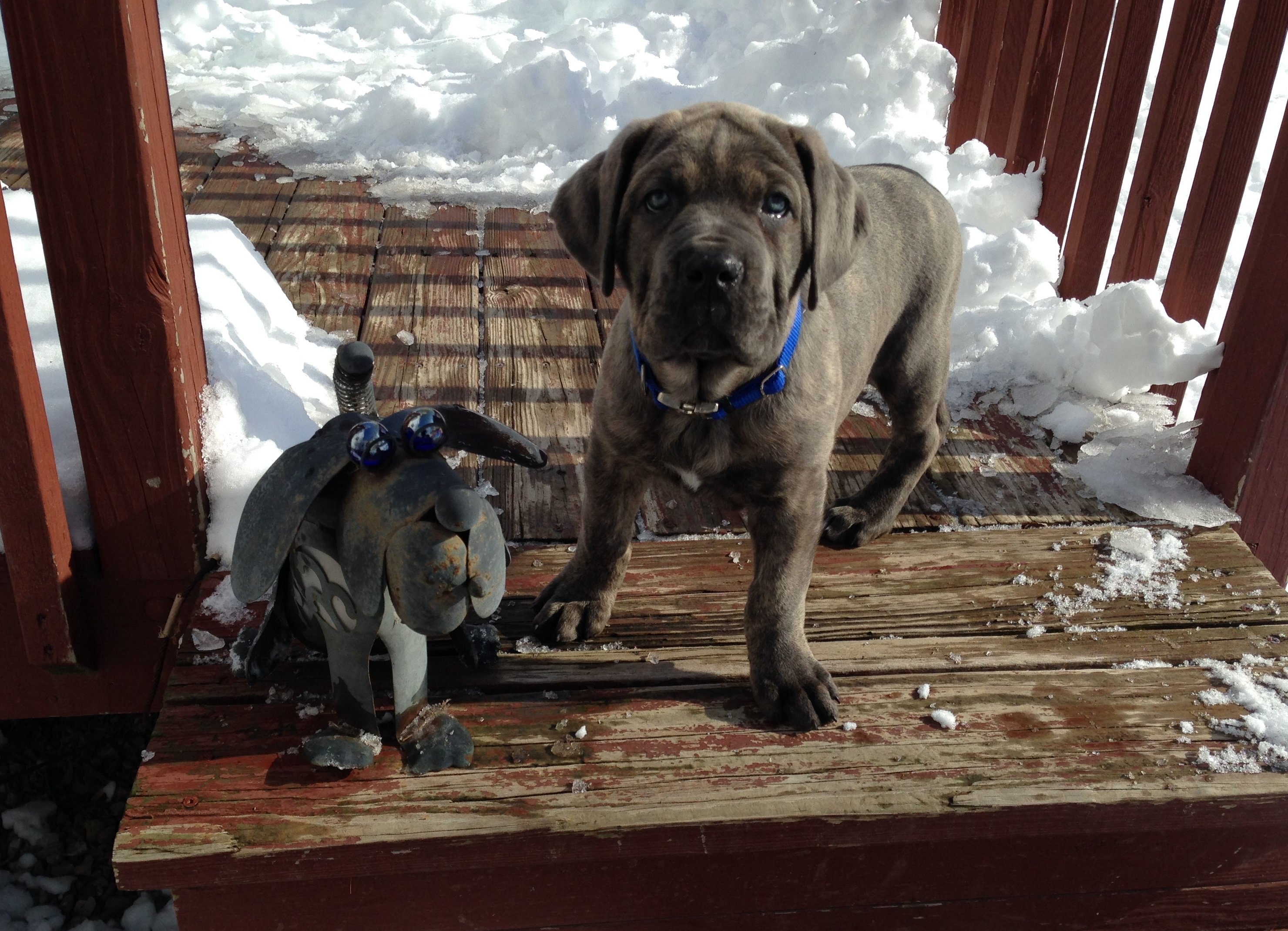 Taking care of a sick infant and a new puppy is a lot like going to Disney Land. Except Goofy keeps pooping on the floor and Sleeping Beauty is doing more crying than sleeping. On second thought, it really isn't like Disney Land at all. That was a terrible analogy. Just terrible.
For those of you who have been following this website since the beginning (Hi mom), you probably recall my English bulldog, Basil, made quite a number of appearances in these pages. She had been with me since my first post, up until we had to say goodbye to her this past spring. Always taking her guard next to me as I type, or squeezing under my computer desk to lie on my feet, it took some time to get use to the idea of not having Basil around anymore. On occasion, I still find myself re-reading my Farewell to Basil just to reminisce. My wife and I knew we wanted another dog, but we wanted to wait till the time was right.
Well, I am excited to announce that time has finally come! Depending on how sharp your detective skills are, by now you may have deduced that the Fox Valley Foodie household has added a dog! Let me introduce Hydra, our 9 week old Cane Corso! She is named, of course, after the multi-headed serpentine monster in Greek mythology.

For those of you unfamiliar with Cane Corsi, they are an Italian Mastiff, an impressively large breed known for their unbridled devotion to their family, athleticism, and intelligence. Admittedly not necessarily an ideal choice for the novice owner, I have been in love with this rare breed for years!

Hydra has already taken up Basil's old post at my feet, she is lying there sound asleep as I type this. We only picked her up last Saturday, but I am continually amazed with how quickly she is picking up on my training. I can't wait to see the dog she becomes!
However, much of the reason I am writing this today isn't just to show off my dog, it is to thank you, the reader. You don't know how much your kind sentiments meant to me after Basil's passing. I truly valued all of your thoughtful comments and emails. Just as importantly, I have you to thank for bringing Hydra into my life as well. After all, she was purchased exclusively with money I earned through FoxValleyFoodie.com. Despite being employed full time, without your continued support there would not be money in the budget to purchase a new dog for quite a while longer. I want you to know I don't take for granted this blog's success. I am continually humbled and amazed by it.
Moving forward, you can expect Hyrda to take up Basil's mantle as the unofficial mascot of FoxValleyFoodie.com, and you will no doubt be seeing her appear in a number of future posts. Now if you'll excuse me, Goofy is eating Cinderella's slippers again.