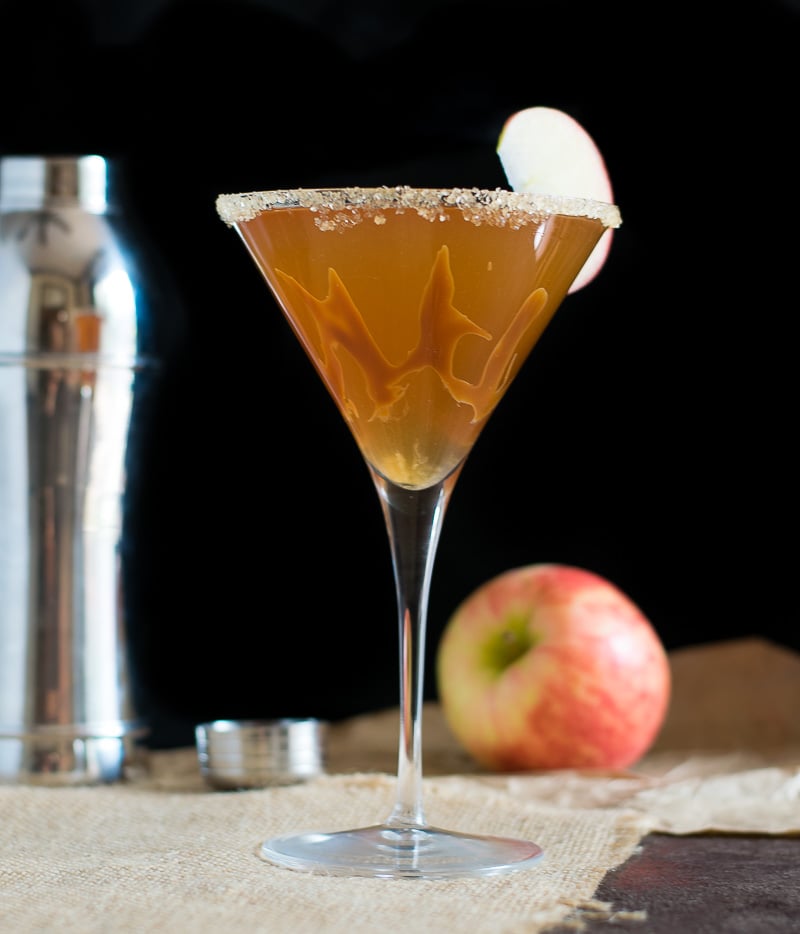 The best part about having a baby is all the new and exciting toys with hard pointy edges you get to unexpectedly step on at every turn! Oh, how I get a good laugh each time the bottom of my foot is assaulted by the Fisher-Price covert ops squadron. Sure, it may hurt, but I just turn to the baby with a grin and chuckle, "You got me again you little rascal!" We both laugh and regroup for the next attack... or something like that.

After a long day of cleaning spit-up, being serenaded with baby screaming, and unexpectedly trampling the entire toy box over the course of a day, daddy deserves a drink. Of course, not just any drink will suffice, a day in the trenches deserves a cocktail worthy of the day's efforts. A Caramel Apple Cider Martini is just the libation for the occasion.
With fall getting into full swing, I am all about the apple recipes right now! Whether you have apples left over from making roasted butternut apple soup, or homemade strawberry applesauce, be sure to reserve one apple as a garnish for your Caramel Apple Cider Martini. Chunks of apple soaking in vodka and apple cider will likely be the best tasting fruit you've had all week!
I've purchased Luigi Bormioli glassware a few years back and I highly recommend it. I initially purchased their wine glasses and was so impressed by the refined feel of the glasses that I replaced my martini and old fashioned glasses with Luigi Bormioli as well. I feel they have exceptional quality for the price.
The above links are affiliates link. Any Amazon purchases made through these links help support FoxValleyFoodie.com without any additional cost to you.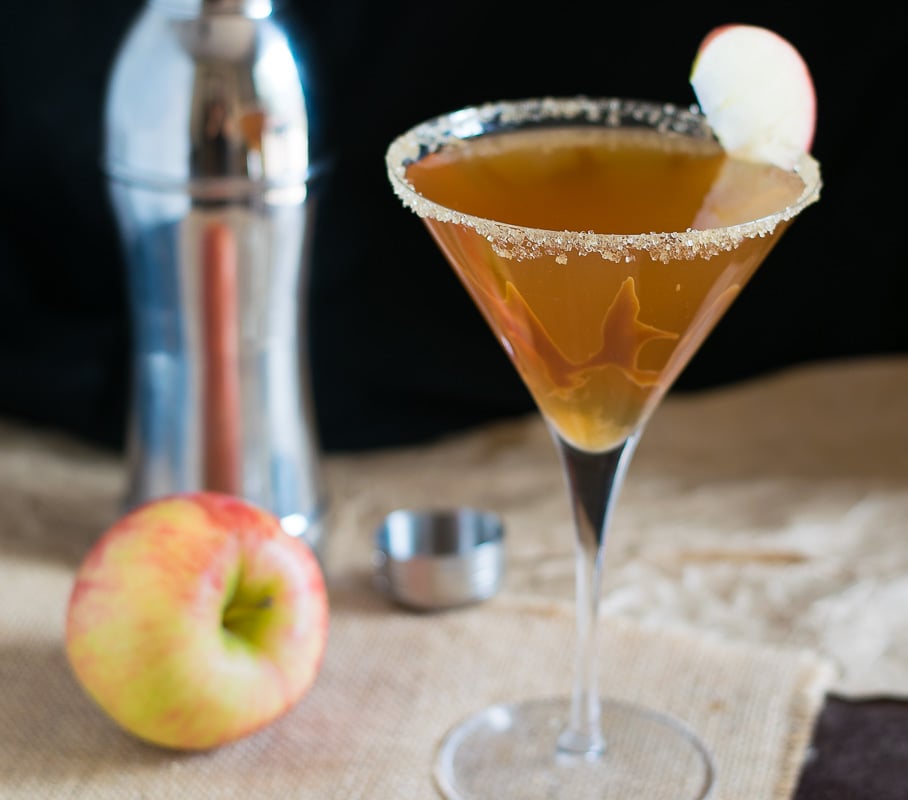 Ingredients
1

cup

apple cider

¼

cup

vodka

¼

cup

cinnamon vodka

1

apple

sliced for garnish

½

lemon

juiced

Ice

Caramel
Instructions
Drizzle caramel into martini glasses

Add apple cider, ice, and vodkas to cocktail shaker and shake vigorously

Pour into glasses, straining out ice

Rub apple wedges with lemon juice to prevent browning and garnish
Notes
This is also enjoyable with apple juice rather than cider.
If you enjoyed reading my Caramel Apple Cider Martini recipe then you should probably like me on Facebook and follow me on Pinterest too. That's what I would do at least, because if you don't get to know me but you still use my recipe it is kind of like taking candy from a stranger, and your mom taught you not to do that. Don't disobey your mom, subscribe to Fox Valley Foodie today.