If you find yourself inspired to bake an apple dish, and need to know if any of the assortment of apples you have on hand will bake well, then you came to the right place. We are breaking down the best baking apples as well as some dang tasty alternatives.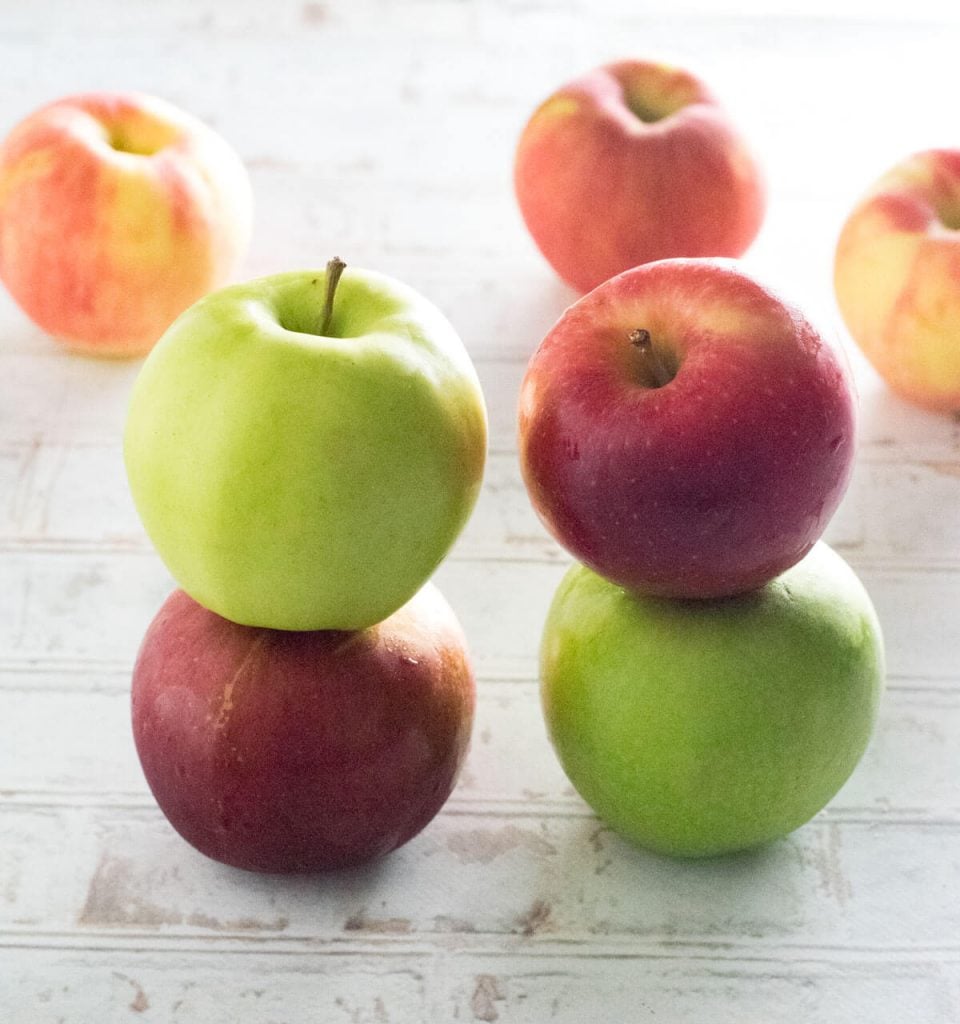 Qualities of a good baking apple
The best baking apples will hold their shape while baking, staying slightly firm when bitten into. After all, you don't want to bite into applesauce when eating an apple pie! Additionally, a good baking apple has plenty of sweetness. Most baked apple dishes are deserts, so the sweet the apple the less sugar you will need to compensate!
Best Baking Apples
Granny Smith - My all-time favorite baking apple. It is firm yet wonderfully sweet. This is the most popular choice of many.
Gala - Galas are a great substitute. They stay firmer than Granny Smith in my testing, yet still pack plenty of sweetness.
Golden Delicious - Golden Delicious look at lot like Granny Smith, and are similarly firm. However, they have less sweetness, but will still do in a pinch.
Fuji - If you are craving firmness after baking, this is a good choice. It holds its shape exceptionally well, unfortunately, it is not very sweet so I would not put it in a dessert unless I had to.
Honeycrisp - Theses are my favorite apples for eating raw. However, they make great baking apples too. They have great sweetness and hold their shape.
Braeburn - This popular apple is found year-round at the grocery store and can be used in baking as well. It holds it's shape well and has a sweet flavor with a hint of spice.
Pink Lady - A good balance of firmness and sweetness. Pink Ladies are not as common as some of the apples on this list, but still easy to find.
Do you have a favorite baking apple that isn't on this list? Let me know in the comments below!