This is a sponsored post written by me on behalf of Cooked Perfect® Fire Grilled Chicken. All opinions are 100% mine.
Southwestern sweet potatoes are a perfect side dish when you are craving bold flavors, yet want something effortless to prepare.
It's 5:00 pm on a weeknight, you just got home from an exhausting day at work, and the kids are serenading you with their cries. The last thing you have the energy for is a fussy meal. I get it, I've been there. However, that doesn't mean you want to phone it in, you still want to enjoy a home cooked meal as a family.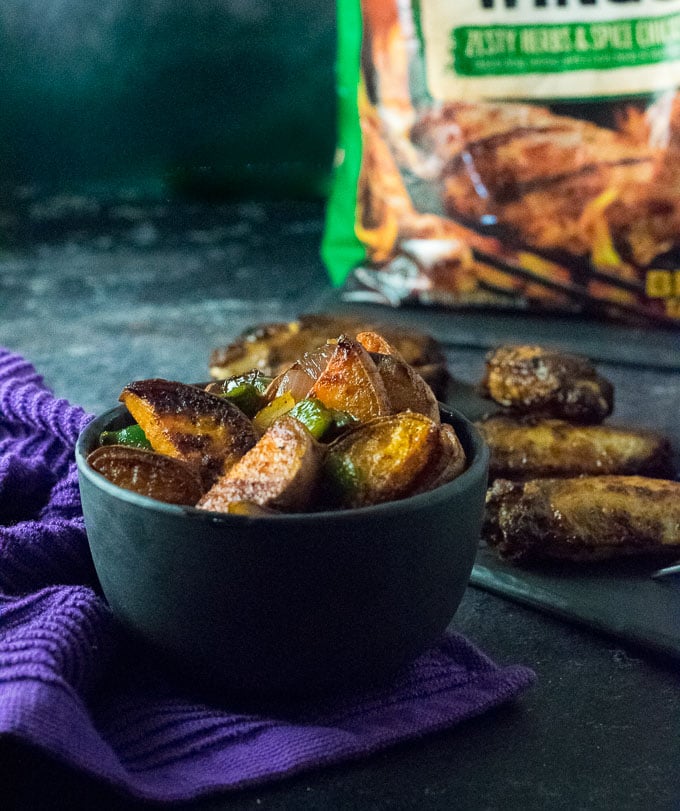 If that sounds like you, I assure you, you are not alone. Even as I type this I am being repeatedly pulled away by my small children's best efforts to wreak havoc on the house. Being a parent is hard! For days like this, I like having an easy meal solution in my back pocket so I can savor a few shreds of sanity at the end of the day.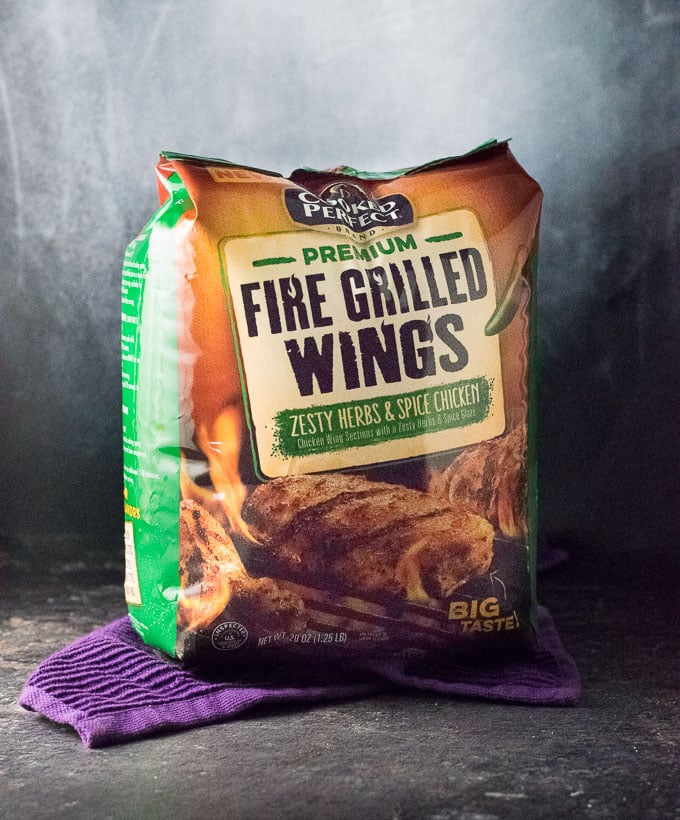 Cooked Perfect: Fire Grilled Chicken
Cooked Perfect Fire Grilled Chicken is an easy weeknight hack to serve flavorful food without the fuss. It takes 30 minutes to roast up some zesty chicken wings in the oven, and while that cooks away I can easily put together a side like these southwestern sweet potatoes to give the meal a homemade touch.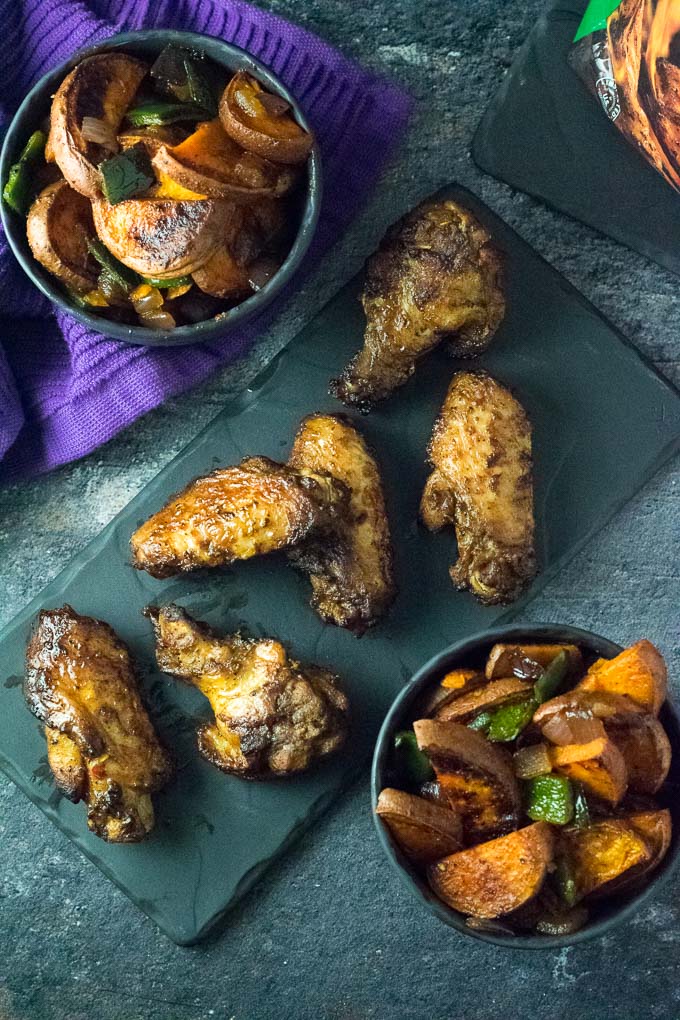 Not craving grilled wings? Don't worry, Cooked Perfect has a full assortment of Fire Grilled Chicken entrees including chunks, boneless thighs, tenders, drumsticks, and more! The best part is they seriously taste just like they were pulled off the grill! It is no surprise they were voted the 2018 Product of the Year for the Frozen Entrée Category by 40,000 consumers in a Kantar TNS survey. find a store near you to give them a try.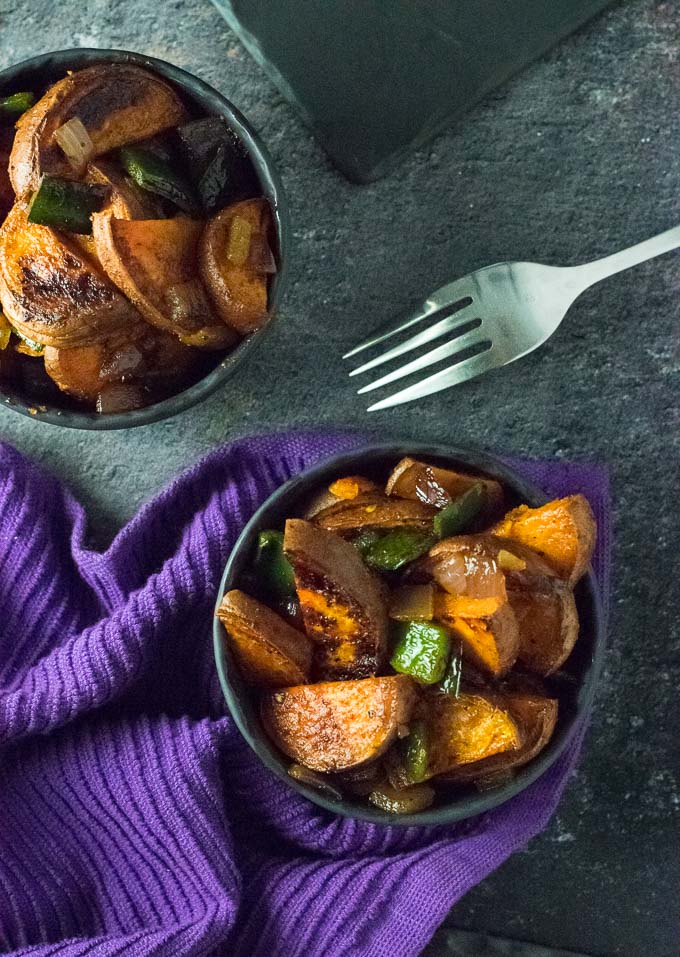 Southwestern Sweet Potatoes
I made a batch of my southwestern sweet potatoes to serve as a side with Zesty Herbs and Spice Cooked Perfect Chicken Wings. The bold southwestern flavors compliment each other perfectly.
Southwestern sweet potatoes are a great hassle-free side dish because of the flexibility you have in preparing it. Chopped sweet potatoes can always be roasted in the oven, however, they are also equally easy to prepare in the microwave. Personally, I enjoy the texture of oven roasted potatoes best, but I have no problem throwing them in the microwave if I am pressed for time.
Regardless of how you prepare the sweet potatoes, everything easily comes together in a skillet. Add the sweet potatoes, onions, peppers, and seasonings to a large 12″ non-stick skillet and sauté until the onions and peppers are tender. You could even make this a mash if you wish. Simply mash up the sweet potatoes and add the chopped bits of peppers and onions for texture.  Like I said, this is a really flexible recipe!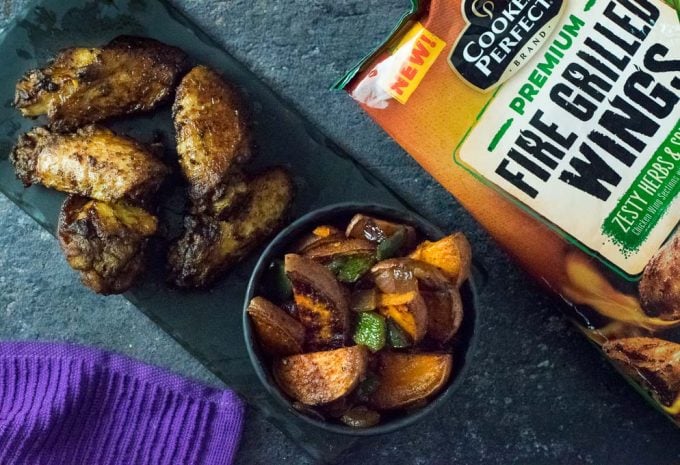 Print Recipe
Southwestern Sweet Potatoes
Southwestern sweet potatoes are a perfect side dish when you are craving bold flavors, yet want something effortless to prepare.
Ingredients
2

pounds

Sweet Potatoes

2

Poblano Peppers

(chopped)

1

small

Red Onion

(chopped)

1

tablespoon

Cooking Oil

1/2

teaspoon

Ancho Chili Powder

1/2

teaspoon

Kosher Salt

1/4

teaspoon

fresh Ground Pepper
Instructions
Chop sweet potatoes into 1/4" half rounds and place in preheated 425 degree oven for 25 minutes, or until mostly tender.

Alternatively, you can microwave the sweet potatoes to cook them more quickly. Microwave on high for 3-5 minutes, until mostly tender.

Add cooking oil to a 12" non-stick saute pan and add chopped sweet potatoes, poblanos, onion, and seasonings.

Saute for 5 minutes, or until onions and peppers are tender.
Loved this recipe?

Be sure to rate it and share you thoughts below!
*Calories listed are a vague estimate and accuracy should not be assumed.
Want more inspiration? Click here to Browse Recipes & Save $1.50 on your next Cooked Perfect purchase.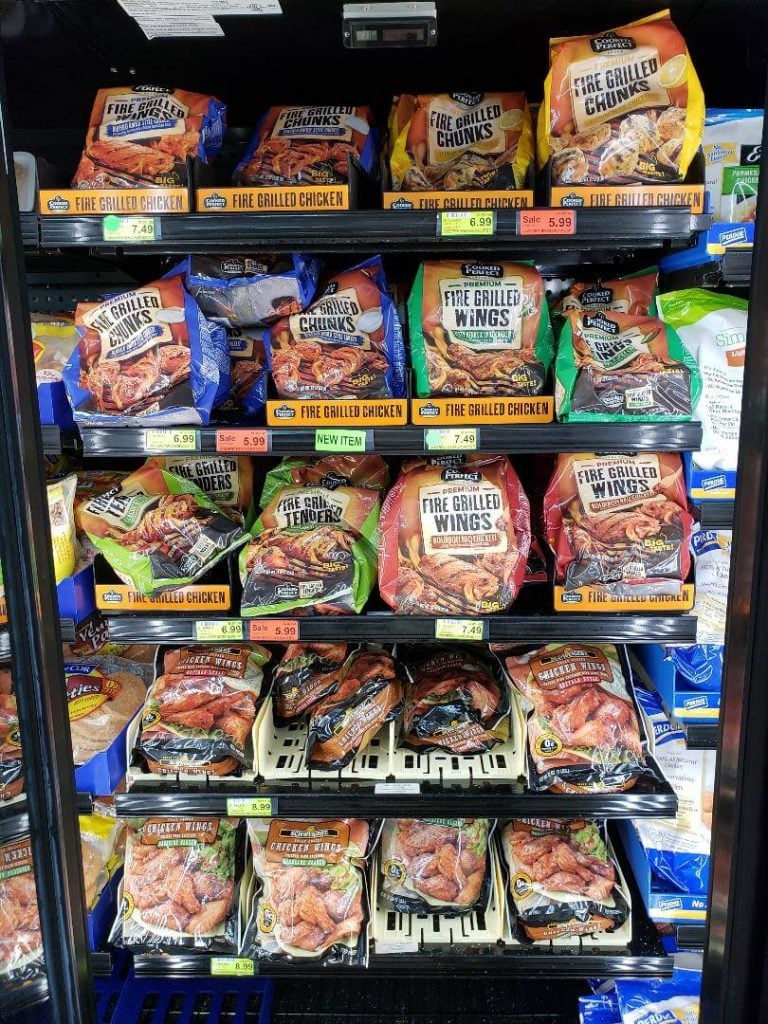 If you enjoyed reading my Southwestern Sweet Potatoes recipe then you should probably like me on Facebook and follow me on Pinterest too. That's what I would do at least, because if you don't get to know me but you still use my recipe it is kind of like taking candy from a stranger, and your mom taught you not to do that. Don't disobey your mom, subscribe to Fox Valley Foodie today!