Good news! You are going to learn something today. International Sushi Day is coming up! If you haven't ever heard of International Sushi Day, check it out! See? It is actually a thing. And a really good thing too because it combines beer and sushi!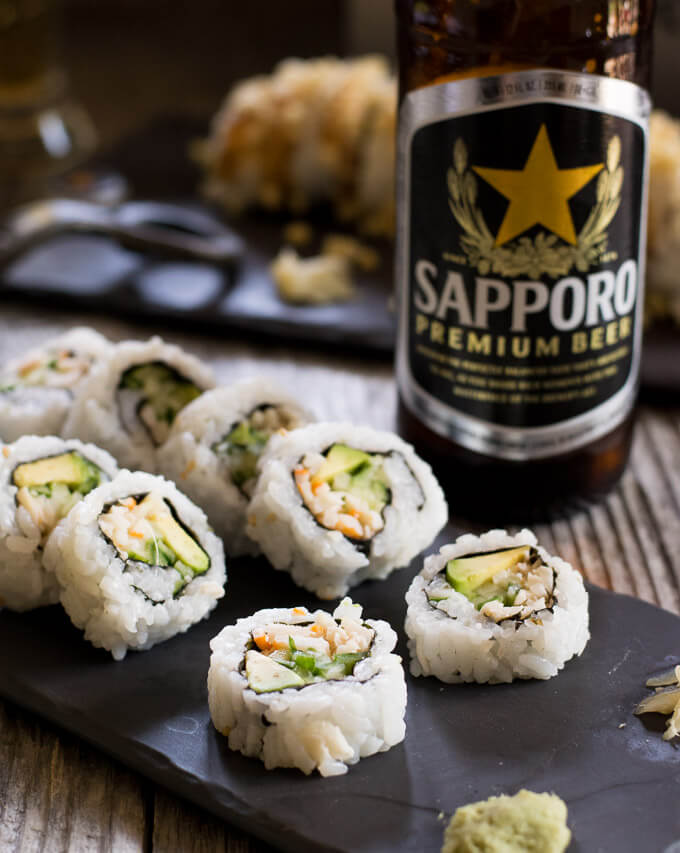 Well, to clarify, not just any beer. Sapporo Premium. After all, if you are going to celebrate International Sushi Day, do it right with the oldest and best-selling brand of Japanese beer.
Right now when you visit Sapporo Premium on Facebook you can win sushi and Sapporo prizes as they countdown to International Sushi Day!
Celebrating International Sushi Day is simple, you can head out to your favorite Sushi restaurant, however, I recommend using this as an excuse to discover a new favorite. Or even better, plan for a romantic date night at home with someone special. Pick up Sapporo Premium and your favorite sushi, and settle in to share it with the one you love!
The stereotype that scares many people away from trying sushi for the first time is the fear of raw fish. Yes, there is raw fish in some sushi, however, there is a lot of sushi that does not have raw fish or any meat whatsoever. Quite honestly, there is something for everyone.
If you have never tried sushi before, I recommend starting out with a simple California roll. It combines rice, avocado, crab meat, and cucumber. These mild ingredients are perfect to ease you into the sushi craze! Of course, for the true sushi experience, you will want to wash it down with a crisp Sapporo Premium beer!
Don't forget to check out Sapporo Premium on Facebook and start planning your International Sushi Day celebration. This could be a good excuse to enjoy one of your favorite foods or the perfect chance to explore a new cuisine! Kampai!
If you enjoyed reading Celebrating International Sushi Day then you should probably like me on Facebook and follow me on Pinterest too. That's what I would do at least, because if you don't get to know me but you still use my recipe it is kind of like taking candy from a stranger, and your mom taught you not to do that. Don't disobey your mom, subscribe to Fox Valley Foodie today.