Beef liver pate is a luxuriously rich and creamy spread loaded with cream cheese, fresh herbs, and sauteed beef liver. It is the perfect refined appetizer to spread over crackers, banquettes, or toast.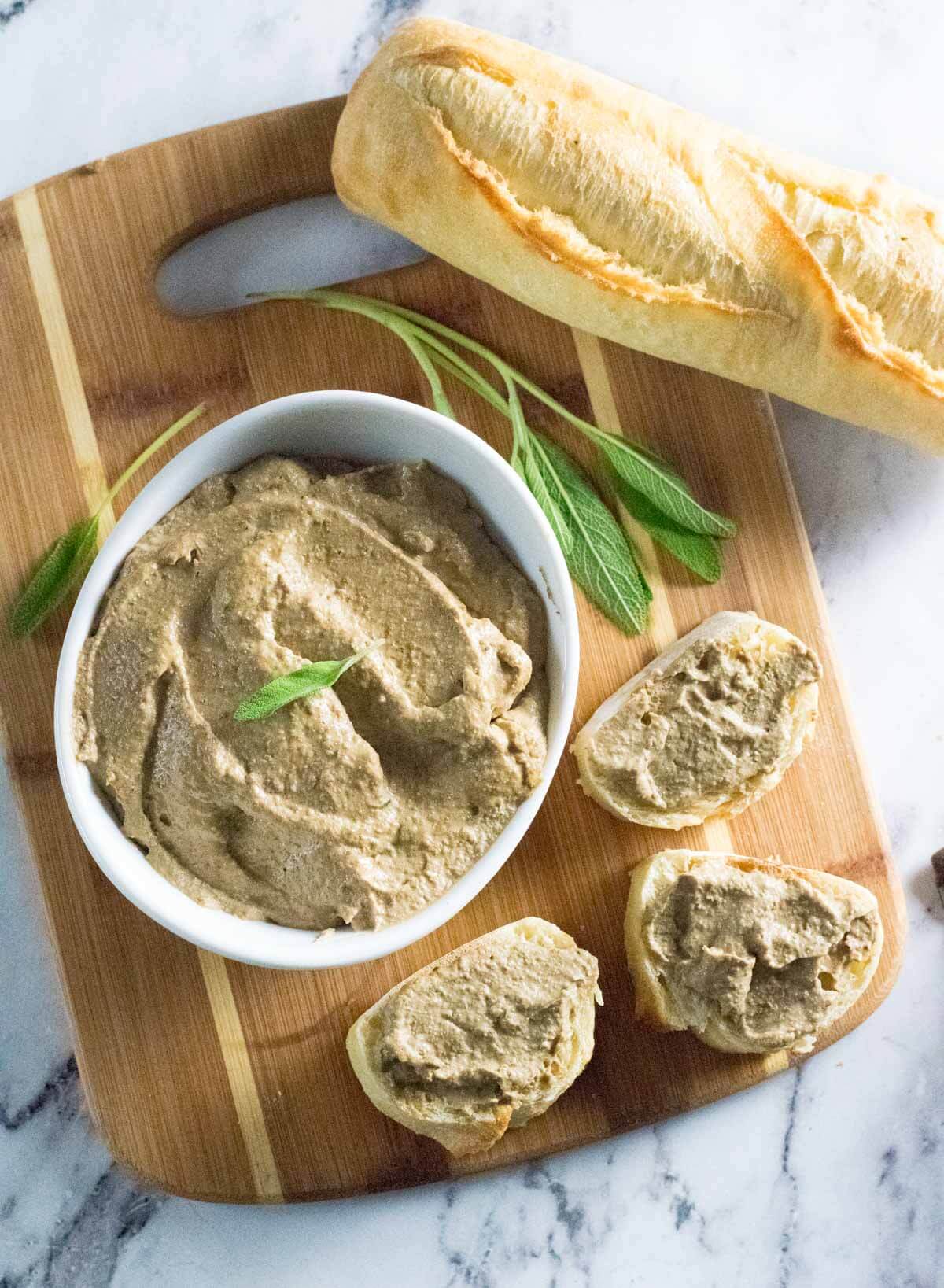 People have a love-hate relationship with liver. Chances are your grandparents loved it, however, it has fallen out of favor with subsequent generations due to the strong taste of liver and unique texture. My grandmother loved liver so much, she passed down this chicken liver pate recipe to me before she passed away, which served as the foundation for my beef liver pate recipe. I have updated her great recipe not only with beef but fresh herbs as well.
Beef liver pate is a great way to enjoy this nutrient-dense meat, for first-time experimenters and aficionados alike! The pate transforms liver into a creamy concoction flavored with fresh herbs. This recipe was a hit with everyone from my three-year-old, all the way up to his grandpa!
Ingredients and Substitutions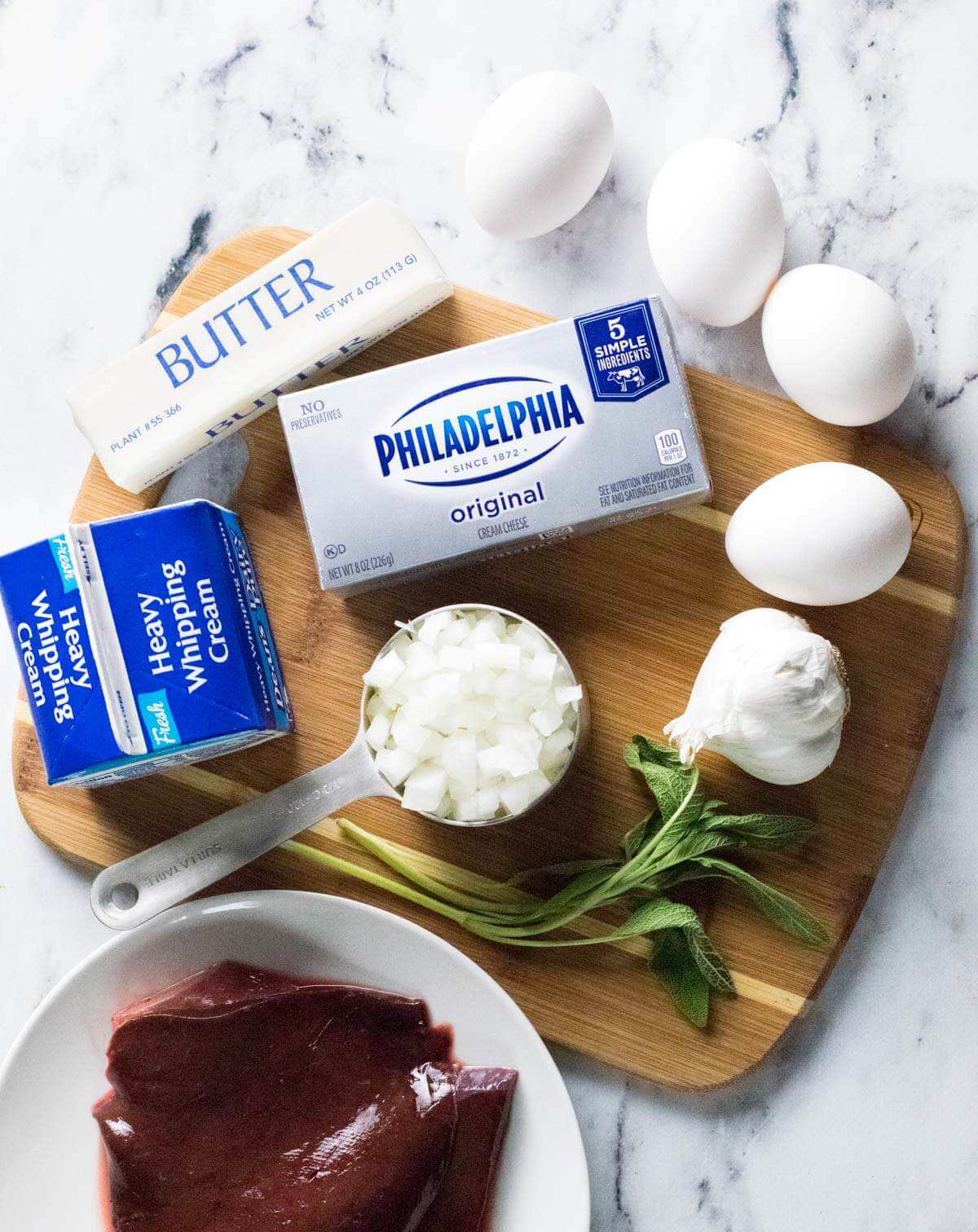 Beef liver - Other cuts of beef can also be used, but liver is recommended.
Butter - Butter is preferred over oil because it adds more flavor. However, if using oil I recommend olive oil.
Onion - Yellow onions are best but shallots can also be substituted.
Garlic - Fresh cloves of garlic are best but garlic powder can be used instead.
Cream cheese - This is the base of the dip and should not be substituted.
Heavy cream - Milk can be used instead, but cream adds more richness.
Sage - You can also use fresh rosemary, fresh thyme, or a mixture of all three.
Hard-boiled eggs - These were my grandma's secret ingredient. The blended hard-boiled eggs lighten the texture of the pate. They can be omitted but I don't recommend it.
How to make it
The first thing we want to do is saute the liver and chopped onions in a frying pan with melted butter over medium heat. You will notice there is a generous amount of butter used in this recipe. Not only is the butter needed for sauteing, but it also adds a lot of flavor. The pate is meant to be luxurious, so I don't recommend cutting back.
Once the beef is almost cooked and the onion is tender, add the garlic and saute for an additional minute or two. Now everything is ready to go in the blender or food processor.
I recommend blending the butter, liver, onion, and garlic first. Then the remaining ingredients can be added. However, if the mixture gets too sticky to blend well you can add some of the heavy cream to loosen it up. Once everything is blended together taste for salt and add more if needed.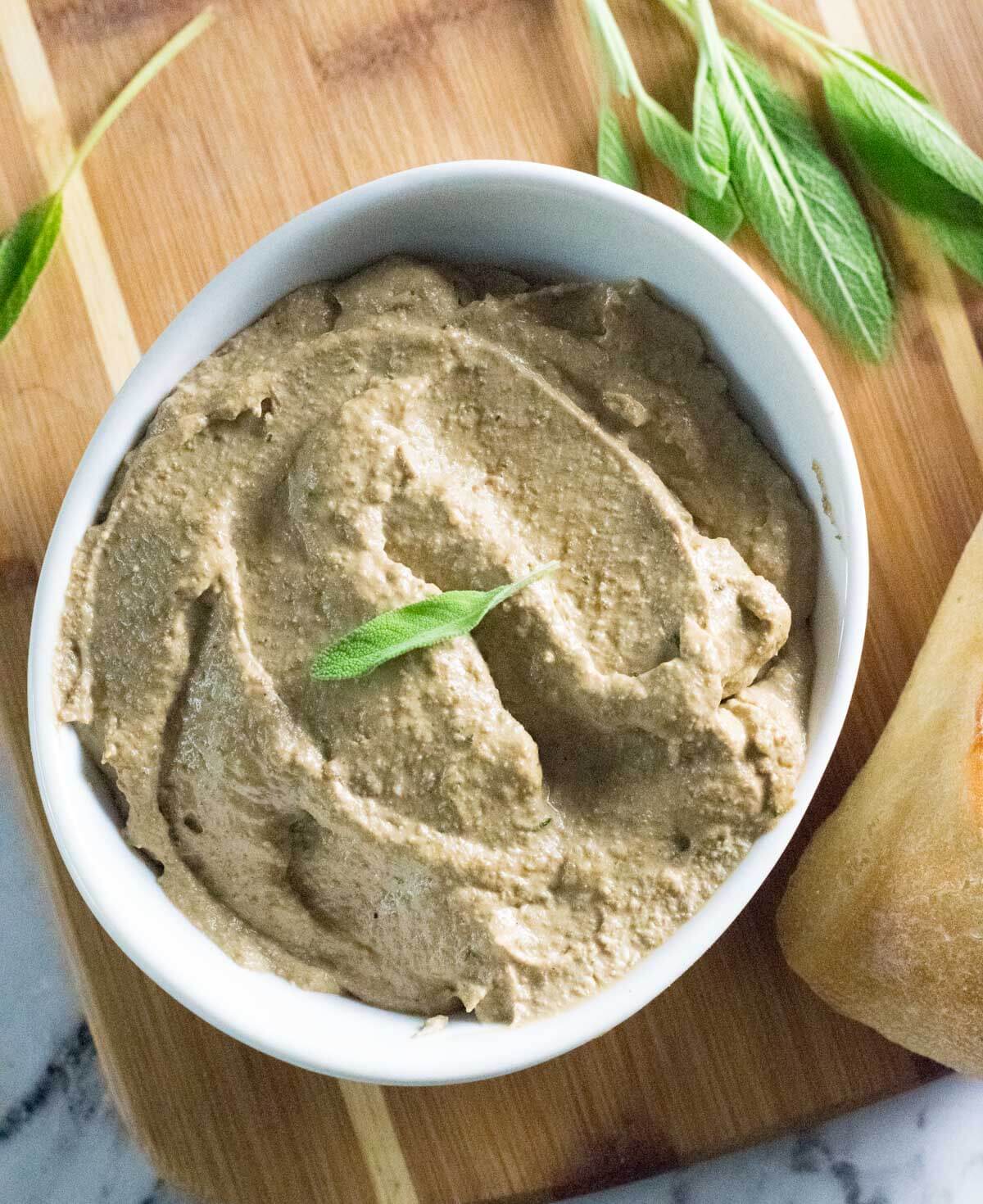 How to store it
To prevent off-flavors from contaminating your pate, store this in your refrigerator in an airtight container or tightly covered tightly with plastic wrap. This can be served cold and should be enjoyed within five days.
FAQs
Is liver pate raw?
No, liver pate is fully cooked and blended with dairy and herbs for a smooth consistency.
Is pate only made with liver?
Liver is one of the most common meats utilized to make pate, but any meat can be used as the base of this spread, not just organ meats. Even vegetables, such as mushrooms, can be substituted instead.
Is beef liver healthy?
Beef liver is a very nutrient-dense food and naturally low in calories, making it exceptionally healthy meat. It is commonly called a potent superfood as it is loaded with essential vitamins like vitamin B12.

One common concern about eating this organ meat is whether you will be consuming toxins that the liver processed while functioning. Toxins are broken down by the liver, but not stored by the liver, so this is an unfounded concern.
Where do I find beef liver?
It is difficult to find beef liver in the fresh meat section of the grocery store. Instead, you will likely find it by the frozen meats. Alternatively, you can seek out a local farmer instead.
Can you do me a favor? If you enjoyed my post would you mind sharing it with your friends? You can see more of my recipes by liking me on Facebook and follow me on Pinterest too. Otherwise, stay up to date by getting each new post sent directly to your inbox by subscribing today.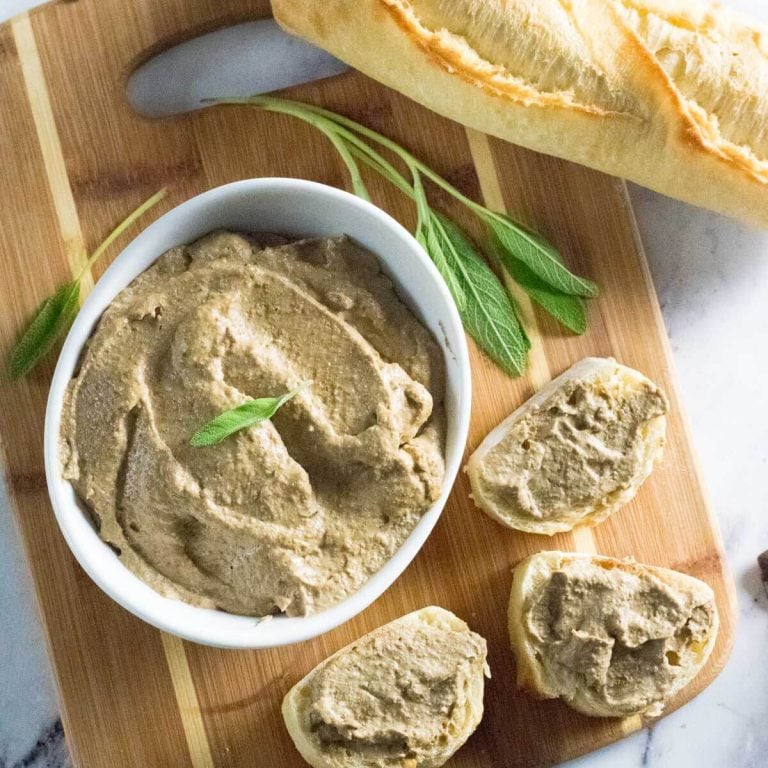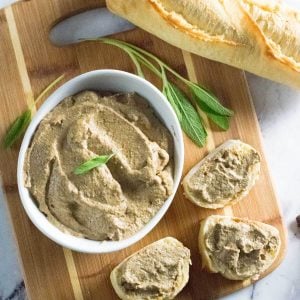 Beef Liver Pate
Beef liver pate is a luxuriously rich and creamy spread loaded with cream cheese, fresh herbs, and sauteed beef liver.
Print
Pin
Rate
Save
Saved
Ingredients
8

oz

beef liver

chopped

¼

cup

butter

½

cup

chopped onion

2

cloves

garlic

minced

4

oz

cream cheese

warmed

¼

cup

heavy cream

2

tablespoons

chopped fresh sage

salt and black pepper to taste
Instructions
Melt butter in a large skillet or saucepan over medium heat. Once melted add chopped onion and beef liver. Saute until the liver is cooked through and the onion is tender. Add minced garlic in the final minute and cook until fragrant.

Place liver, onion, garlic, and butter in a blender and puree. You can add a few splashes of cream if it isn't pureeing easily.

Add remaining ingredients to the blender and puree until smooth. Taste for salt and adjust as needed.

Pate can be served immediately with a crusty baquette or crackers, or stored in an airtight container in the refrigerator and served cold.
Nutritional Information
Calories:
127
kcal
|
Carbohydrates:
2
g
|
Protein:
6
g
|
Fat:
11
g
|
Saturated Fat:
6
g
|
Trans Fat:
1
g
|
Cholesterol:
110
mg
|
Sodium:
90
mg
|
Potassium:
104
mg
|
Fiber:
1
g
|
Sugar:
1
g
|
Vitamin A:
3555
IU
|
Vitamin C:
1
mg
|
Calcium:
28
mg
|
Iron:
1
mg