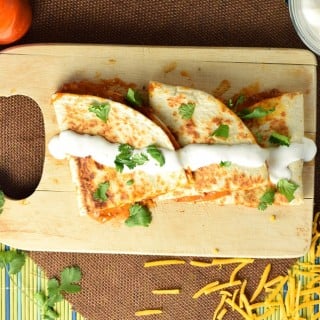 Print Recipe
Chili Cheese Quesadilla Recipe
A chili cheese quesadilla is the perfect way to repurpose a leftover batch of chili! It is quick, easy, and a delicious break from the routine.
Mix chili and cheese together.

Spoon filling onto one half of the flour tortilla and fold tortilla over to cover it.

Place quesadilla into a skillet on medium heat. Adjust heat as needed.

Flip quesadilla over once tortilla is crispy and browning.

Remove from pan, let cool slightly and cut in half.

Top with sour cream if desired.